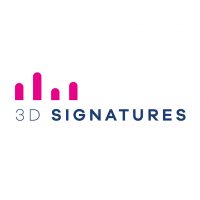 Data from a new study published recently in Urologic Oncology involving men with localized high-risk prostate cancer suggests that the use of 3D Signatures' (OTCQB:TDSGF; TSX-V:DXD) technology platform, TeloView, may be a promising blood-based treatment-response biomarker in prostate cancer patients who are undergoing combined androgen deprivation therapy (ADT) and radiation therapy (RT).
Based on distinct 3D telomere signatures before treatment, prostate cancer patients were divided into three groups. In all patients, ADT and RT resulted in distinct changes in 3D telomere signatures, which were unique for each of the three patient groups.
While the prostate-specific antigen test (PSA) is currently the most common biomarker for prostate cancer, it is widely recognized that PSA results can often indicate the possibility of prostate cancer when none is present. As there is no reliable method to differentiate PSA produced by "cancer" versus "normal" prostate tissue, relying on the PSA test often leads to inaccuracies in monitoring patients.
In a statement, Dr. Sabine Mai, chair of 3DS' clinical and scientific advisory board, a 3DS director and study senior author, said prostate cancer is a disease of genomic instability with telomere shortening as an early sign of a more aggressive disease.
"To our knowledge, this is the first and only study to investigate and demonstrate the distinct dynamic changes in 3D telomere signatures after treatment," she added.
"Our technology could be at the forefront of a paradigm shift in the way prostate cancer is managed and address an urgent unmet need for an accurate blood-based biomarker that currently does not exist."