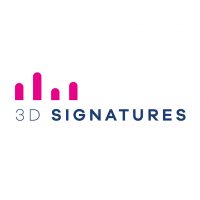 Common shares of 3D Signatures (TSX-V:DXD) have started trading on the OTCQB Venture Market in the U.S. under the symbol, TDSGF, and on the Frankfurt Stock Exchange (FSE) in Germany under the symbol, 3D0.
3D Signatures also has secured Depository Trust Company (DTC) eligibility for its common shares listed on the OTCQB. Securities that are eligible to be electronically cleared and settled through the DTC are considered DTC eligible. This electronic method of clearing securities speeds up the receipt of stock and cash, and thus accelerates the settlement process for investors.
"The commencement of trading of our common shares on the OTCQB and the FSE mark another important step forward in 3DS's corporate development and are in parallel to anticipated international business development opportunities," CEO, Jason Flowerday, said in a statement.
"We believe these listings, combined with securing DTC eligibility in the U.S., give 3DS exposure to a much broader international audience and more convenient platforms for U.S. and European investors to access and trade the company's common shares," he added.