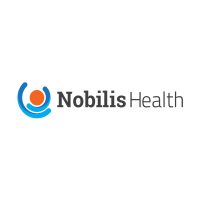 Craig-Hallum downgraded Nobilis Health (NASDAQ:HLTH) to "hold" from "buy" and slashed its price target to $2 from $6. The stock closed at $2.25 on Dec. 12.
Analyst Charles Haff attributed the downgraded to what he believes is an increased risk to the stock due the company's lack of transitioning to a higher in-network business mix.
"When we initiated coverage a year-and-a-half ago, the company was communicating they would be migrating closer to a 50/50 mix," he said, adding that the goal was reiterated by the current CEO, who said he wanted to get to that point by the end of 2016.
"Their goal has been consistently deferred and as such we view increased risk to the company and the stock," Mr. Haff said. If the company gets closer to a 50/50 mix in six months, "we will revisit our thesis for the stock," he added.
Mr. Haff explained that out-of-network (OON) facilities usually receive much higher reimbursement versus in-network. While this can help margins and growth, the collections periods are much longer and managed care companies will not refer patients to OON facilities.
In addition, he said managed care payers and employers have been increasingly taking actions to reduce, or exclude, OON benefits from members' health plans, which "creates an unsustainable business model in our view."
To be fair, he said the fear about the "demise of OON" has been in the ASC industry for many years, however, "we are now seeing more tangible evidence."
While Mr. Haff believes Nobilis has recognized this as a potential risk and has been guiding investors to expect more in-network in the future, this has still not occurred as of yet, he added.