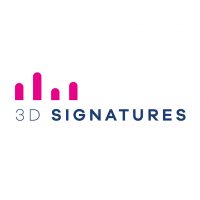 3D Signatures (TSX-V:DXD) announced its participation in a major clinical trial for prostate cancer diagnosis and management, known as PRECISE, marking the company's first step toward validation and approval of clinical risk assessment tests for prostate cancer.
PRECISE is led by renowned uro-oncologist and prostate cancer thought leader, Dr. Laurence Klotz, who is chairman of the Canadian Urology Research Consortium, the study sponsor.
It is the first randomized, multicenter study focused on biopsy naive patients with clinical suspicion of prostate cancer. The 24-month prospective study is expected to enroll some 450 men and is principally designed to compare cancer detection rates and monitoring efficacy of TRUS guided biopsy versus MRI targeted biopsy, two existing surgical tools employed in the diagnosis and monitoring of prostate cancer patients.
PRECISE will incorporate 3DS' blood-based tests into the original biopsy focused investigation as a correlative biomarker. 3DS' participation seeks to establish a baseline of genomic instability for prostate cancer patients, provide follow-up monitoring information and provide essential data for developing several blood-based clinical tests for personalized assessment and treatment of prostate cancer patients.
"The PRECISE trial aims to determine whether MRI, a non-invasive imaging test, can replace invasive prostate biopsies in men with an elevated PSA," Dr. Klotz, said in a statement.
"We have an opportunity to test a new blood-based biomarker to accurately stratify patients into risk groups," he added. "If successful, this could represent a first-in-class blood test, which would specifically identify clinically significant prostate cancer. Such a tool does not currently exist for prostate cancer patients."
To support its participation in PRECISE and the development of related clinical tests, 3DS' projected budget is approximately $2.4-million over a two-year period, which represents at least 50% savings over an independently run study.