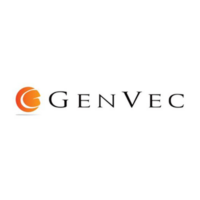 Roth Capital Partners lowered its price target for "buy-rated" GenVec (NASDAQ:GNVC) to $2 from $8, even though the FDA lifted the clinical hold on CGF166, being run worldwide by partner Novartis. The stock closed at 60 cents on Friday.
"This is an important milestone for the GenVec as CGF166 could be the first gene therapy approved for hearing loss," writes analyst Joseph Pantginis. New patients will be entering cohort 4 in the dose escalation phase and the study is still expected to be complete in 2017.
"We anticipate that Novartis will likely do an additional pivotal study following this current one, for the overall BLA. However, as there is lack of guidance on its part, this continues to loom over the stock. We can only speculate that Novartis will potentially provide an update from the study in a gene therapy conference once Part B of the study is done," he added.
"With streamlined operations and the Novartis hearing loss program entering prime time, we believe that it is an opportune time to take a look at GenVec," Mr. Pantginis said. "We also look forward to potential out-licensing opportunities for the company's technology and vaccine platform which could generate long-term cash flow to the company."