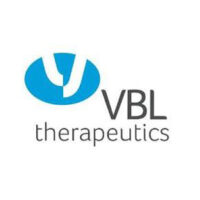 H.C. Wainwright has launched coverage of Vascular Biogenics (NASDAQ:VBLT) with a "buy" rating and 12-month price target of $11. The stock closed at $4.10 on Tuesday.
Vascular Biologics, also known as VBL Therapeutics or VBL, is developing a novel anti-angiogenesis therapy for the treatment of solid tumors. Anti-angiogenesis therapies are currently the standard of care for many cancers, including those of the lung, colon, brain, liver and kidney.
"Compared with marketed anti-angiogenesis drugs, VBL's gene therapy has the advantages of better tissue-specific activity, lower toxicity, simpler dosing regimen, and is also able to incite a potent immune response against cancer," writes analyst Swayampakula Ramakanth.
"If successfully developed, we believe VBL's VTS gene therapy platform could revolutionize the multibillion dollar angiogenesis inhibitor market," he said, adding that he expects VBL's lead gene therapy product, VB-111, to reach market in 2019.
"In our opinion, the most important upcoming milestone for VBL is the release of top-line results from the GLOBE study, which we expect in the first quarter of 2018," Mr. Ramakanth said.
In the interim, he pointed out that the company has multiple catalysts that could drive stock price appreciation, including full results from the Phase 2 study in thyroid cancer in the fourth quarter this year, initiation of the Phase 2b study in ovarian cancer in late 2016 and interim analysis of the GLOBE study in the first half next year.