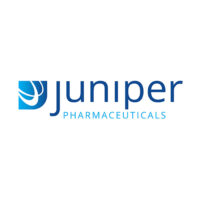 The peer-reviewed medical journal, Clinical Pharmacology in Drug Development, has published the combined results of two Phase 1 clinical trials by Juniper Pharmaceuticals (NASDAQ:JNP) that demonstrated the safety and pharmacokinetics of Juniper's lidocaine bioadhesive vaginal gel, COL-1077.
The article reports that in women treated with COL-1077, lidocaine was absorbed through vaginal tissue and into the systemic circulation in a dose-proportional manner, with little systemic accumulation.
Plasma concentrations were 10- to 20-fold lower than those seen for intravenous lidocaine when administered for its anti-arrhythmic activity, thus demonstrating a wide safety margin for COL-1077.
"These positive PK and safety studies demonstrate that COL-1077 effectively delivered lidocaine while maintaining relatively low serum levels of the drug," Dr. Bridget Martell, CMO of Juniper and lead author of the paper, said in a statement.
"This combination of systemic absorption through local tissue administration with low lidocaine plasma concentrations suggests a unique safety-benefit profile for the product," she added.
Juniper is currently completing a Phase 2b clinical trial evaluating COL-1077 10% lidocaine bioadhesive vaginal gel as a self-administered analgesic for minimally invasive outpatient gynecologic procedure pain.