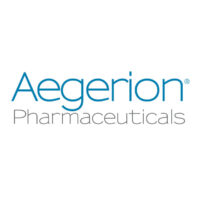 QLT (NASDAQ:QLTI; TSX:QLT) and Aegerion Pharmaceuticals (NASDAQ:AEGR) have entered into a definitive merger agreement, with the resulting company to be renamed, Novelion Therapeutics.
Under the accord, each outstanding share of Aegerion common stock will be exchanged for 1.0256 shares of QLT common stock.
Assuming completion of the proposed merger by the end of the third quarter of 2016, Novelion is expected to have an unrestricted cash balance of more than $100-million.
Aegerion's CEO, Mary Szela, will serve as CEO of Novelion after the transaction closes.
The proposed merger will form a company with two commercial products: Juxtapid, for homozygous familial hypercholesterolemia, and Myalept, an injectable for treatment of complications related to leptin deficiency and for the treatment of congenital or acquired generalized lipodystrophy.
In addition, Novelion will continue clinical development of QLT091001 (Zuretinol), a Phase 3-ready orphan drug designated asset that is being developed to treat inherited retinal disease caused by mutations in RPE65 or LRAT genes. Zuretinol is expected to enter Phase 3 trials in the third quarter this year.
"We view this transaction positively as QLT has attempted several business development initiatives over the past 18 months and has ultimately seen its acquisition targets acquired by larger firms," RBC Capital Markets analyst, Doug Miehm, said in a new report.
"The combined company will have additional commercialization experience and should be well-equipped for a potential launch of QLT-091001 (Zuretinol)," he added.