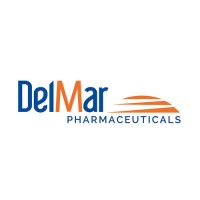 Roth Capital Partners has adjusted its price target for DelMar Pharmaceuticals (OTCQX:DMPID) to $12 from $3 after the company's 1-for-4 reverse stock split. The stock closed at $5.41 on Friday.
Analyst Joseph Pantginis writes that the company's net equity and operating funds are now sufficient to meet the goal of up listing to a senior exchange, either NASDAQ or NYSE-MKT, shortly.
He said that following a preferred share financing to fund operations through the end of 2017, DelMar is now focused on two primary events: providing visibility from FDA discussions shortly on the pivotal path forward for VAL-083 in recurrent glioblastoma and initiating a Phase 3 study in post-Avastin recurrent glioblastoma in late 2016.
VAL-083 is also expected to expand into two new Phase 2 studies in 2016, including first recurrence glioblastoma in collaboration with MD Anderson and front-line glioblastoma in MGMT (O6-methylguanine–DNA methyltransferase)-positive patients.
Mr. Pantginis said the company envisions a "new paradigm" where VAL-083 could address two-thirds of the glioblastoma multiforme population, where the standard Temodar would be ineffective due to MGMT status and where patients have failed Temodar.