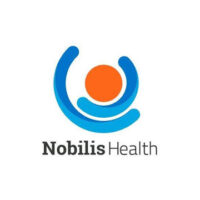 First quarter revenue for Nobilis Health (NYSE MKT:HLTH; TSX:NHC) rose 35% to a record $51.3-million, driven by increased case flow and a higher average revenue per case.
In the first quarter, we invested heavily in new technology and infrastructure to support our forecasted growth in 2016," CEO, Harry Fleming, said in a statement.
The company also reached another major milestone in the first quarter by introducing an entirely new initiative in Concertis, he added.
Concertis is focused on developing strategic payment relationships with major payers in efforts to constantly improve the patient experience, clinical outcomes and efficiency at each of the company's facilities.
Nobilis also reiterated 2016 guidance of $320-million of revenue and $65-million of adjusted EBITDA.
Guidance includes organic growth on revenue and adjusted EBITDA of 20% and 21%, respectively, from 2015. Nobilis expects acquisitions will account for approximately $45-million and $14-million of guidance revenue and adjusted EBITDA, respectively, Mr. Fleming said.