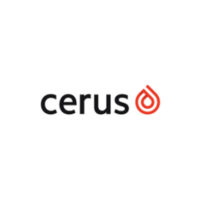 BTIG Research has raised its price target for Cerus (NASDAQ:CERS) to $10 from $8, saying the progress made by the company has "exceeded even our bullish expectations." The stock closed at $6.65 on Thursday.
Cerus is a biomedical products company focused on the field of blood safety.
"We are now lowering our discount rate to reflect the level of de-risking we believe this progress represents and our rising optimism around a potential pathway to FDA approval of INTERCEPT RBCs," writes analyst Karen Koski.
"While Cerus certainly faced some early challenges in the development of its RBC system, the company has made meaningful progress in recent years with both a U.S. Phase 2 recovery and lifespan study and a European Phase 3 clinical trial for acute anemia patients hitting their respective primary endpoints," she added.
Cerus plans to file for CE mark of the INTERCEPT RBC System in the second half this year, with approval expected as early as the second half of 2017.
She views 2015 as a building year for the company as it worked through initial adoption hurdles, namely the view that the U.S. blood supply is already "safe enough," concerns around costs, and the need for additional label claims.
"A year later, it is all the more obvious that our blood supply will continue to be threatened by emerging pathogens," Ms. Koski added.
She cited the emergence of the Zika Virus and the cost debate beginning to subside as a result of a premium reimbursement code for INTERCEPT products in the outpatient setting being granted by CMS and the favorable inclusion of pathogen reduction in the FDA draft guidance on bacterial detection.
In addition, she said Cerus is well on its way to expanding its label claims, with the March 2016 FDA approval of platelets in 100% plasma being the most important from a market size perspective.
"2016 revenue guidance feels conservative to us (especially, if currency remains stable), and we'd expect even slight beats to move the shares higher," she added.