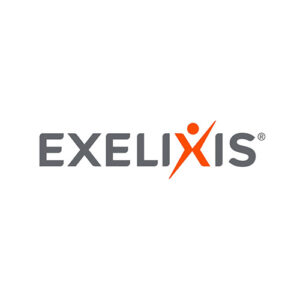 Stifel has upgraded Exelixis (NASDAQ:EXEL) to "buy" from "hold" with a price target of $7. The stock closed at $4.05 on Friday.
Exelixis is developing small molecule therapies for the treatment of cancer and is focusing its development and commercialization efforts primarily on cabozantinib, an internally discovered inhibitor of multiple receptor tyrosine kinases.
Another Exelixis-discovered compound, COTELLIC (cobimetinib), a selective inhibitor of MEK, has been approved in Switzerland, the U.S., the EU and Canada, and is being evaluated by Roche and Genentech in a broad global development program under a collaboration with Exelixis.
Analyst Stephen Wiley writes that he is anticipating an earlier-than-expected FDA approval of cabozantinib in renal cell carcinoma (RCC) and a subsequent commercial launch that exceeds expectations based on physician feedback, historical sales of inferior tyrosine kinase inhibitors, and "what we believe to be a general over-appreciation of nivolumab/Opdivo data."
In addition, he believes the pipeline (cabozantinib and cobimetinib) provides additional sources of upside not included in his current estimates and he still views "M&A as a longer-term source of potential optionality."
The FDA's PDUFA date for cabozantinib is June 22. Like nivolumab, which the FDA approved in RCC one week following filing acceptance, cabozantinib has a pre-existing label in medullary thyroid cancer, carries priority review and breakthrough therapy designations, and has demonstrated a statistically significant overall survival benefit, Mr. Wiley pointed out.
"While nivolumab has admittedly gained widespread second-line adoption, our feedback suggests cabozantinib will not only become a third-line agent of choice, but will also gain meaningful traction in those rapidly-progressing second-line patients with significant tumor burden in whom initial disease stabilization is prioritized," he added.