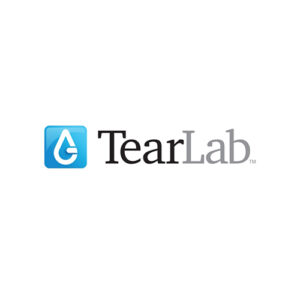 Fourth quarter revenue for TearLab (NASDAQ:TEAR; TSX:TLB) was $6.8-million, up 28% from $5.3-million a year ago. For all of 2015, revenue rose 28% to $25.2-million from $19.7-million for 2014.
A net total of 258 TearLab Osmolality Systems were added in the fourth quarter of 2015, of which 200 were under the company's new Flex program and 66 were purchased outside of the U.S.
"Our strong fourth quarter revenue growth demonstrated our ability to expand our installed base as well as increase adoption with our flex accounts," CEO, Seph Jensen, said in a statement.
"With our U.S. installed base at nearly 4,000 devices and over 1,500 accounts, we are well positioned to leverage our existing footprint for continued growth and significant P&L improvement," he added.
TearLab's new sales model is structured on four geographic areas in the U.S. Individual territory managers will now focus on both expanding the installed base of osmolarity testing devices while also seeking to increase the penetration of the company's osmolarity testing devices within existing accounts.
Mr. Jensen said the new model will allow the company to continue to grow in a much more productive manner. "Our ability to more effectively identify and target appropriate accounts, combined with our growing market reputation and strong support at professional meetings, should allow for continued growth, including both footprint expansion and increased adoption," he added.
For 2016, TearLab expects revenue growth of 15% to 20%. In addition, the company continues to believe that this growth rate may be positively impacted by a number of potential accelerators, such as increased international market development, and the addition of osmolarity testing to professional clinical practice guidelines and protocols, some of which may occur during the first half of 2016.
In addition, over the longer-term, the productivity of its installed base and the savings from the revised MiniFab test card contract should help the gross margins for its osmolarity testing business increase from the approximate 50% level achieved in 2015 to above 60%.
"TearLab believes the combination of its new, lower cost structure, revenue growth and improving gross margins would allow it to achieve positive cash flow from operations when its annual revenue reaches approximately $40-million, down from the range of $50-million to $60-million required before the company's cost savings measures."
"We remain very excited about the opportunity we see ahead of us and believe that our new, more efficient business model will allow us to reach self-sustainability with reduced capital requirements and over a shorter time horizon," Mr. Jensen said.