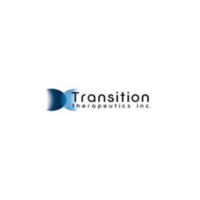 Transition Therapeutics (NASDAQ:TTHI; TSX:TTH) has reported results of a Phase 2 clinical study of drug candidate, TT401, for the treatment of Type 2 diabetes.
TT401 is a once-weekly administered oxyntomodulin analog, with dual GLP-1 and glucagon agonist activity. TT401 development collaborator, Eli Lilly, performed the Phase 2 study, enrolling 420 Type 2 diabetes subjects into a 24-week study, consisting of a 12-week randomized blinded stage followed by a 12-week open-label stage.
The study included four, once-weekly dose arms of TT401, a placebo arm, and an active comparator arm, which was exenatide extended release 2mg.
TT401 demonstrated HbA1c improvements of up to -1.43%, similar to the exenatide arm. All TT401 dose arms and the exenatide arm were statistically significant relative to the placebo arm at weeks 12 and 24.
TT401 also produced dose dependent weight lossof up to -3.3 kg. The weight loss observed in the highest dose arm of 50mg of TT401 was statistically significant relative to both the placebo and exenatide arms at weeks 12 and 24.
In the study, TT401 appeared to have an acceptable safety and tolerability profile.
Should Lilly continue TT401 development, Transition would be eligible to receive a milestone payment as well as future milestone payments and royalties.
Otherwise, Transition may elect to assume development and commercialization rights to TT401. The option allows Transition to pursue TT401 development on its own or with a third party, subject to future royalty payments to Lilly.