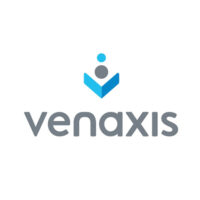 Venaxis (NASDAQ:APPY) has entered into a series of agreements for a transaction with Strand Life Sciences Private Limited and its shareholders. Strand is a privately-held, global genomics and bioinformatics company based in India.
The effect of the transaction will be that Strand shareholders and the employees and directors who are option-holders in Strand will own directly and beneficially approximately 68% of the combined enterprise and the current shareholders of Venaxis will own approximately 32%.
Strand has commercialized a next generation sequencing based, targeted, multi-gene, pan-cancer diagnostic
panel in select international markets and has engaged in initial commercialization activities in the U.S.
The transaction is expected to be completed in two closings. At the first closing, following Venaxis shareholder approval, Venaxis will change its name to Strand Life Sciences, and will change its NASDAQ trading symbol. The second closing will occur about six months later.
The transaction represents the outcome of an extensive strategic process initiated by Venaxis in early 2015. Venaxis has also commenced, and expects to continue to attempt to locate a partner or other third-party interested in advancing development and or commercial activities of the Venaxis appendicitis portfolio.
Following approval by the Venaxis shareholders and satisfaction of the other closing conditions, at the first closing, Dr. Vijay Chandru, co-founder and current executive chairman of Strand, will serve as executive chairman of the combined company's board.
Steve Lundy will become the CEO of the combined company and Jeff McGonegal will continue as CFO. The initial combined board will consist of seven members, with four from Strand and three from Venaxis.
The combined company is expected to focus on the continued commercialization of StrandAdvantage, which was commercially launched in the U.S. in 2015, as well as the development of additional oncology-related diagnostics.