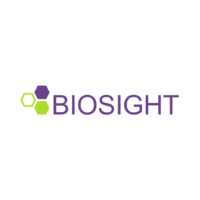 Closely-held BioSight of Israel reported positive interim results in an abstract at the ASH meeting last week from a Phase 1/2a clinical study of Astarabine in leukemia patients.
The aim of the study was to evaluate the safety and optimal dose of Astarabine in refractory/relapsed or medically unfit patients with acute leukemia.
In the first three cohorts of nine patients, eight had acute myeloid leukemia (AML), of which four were refractory/relapsed and four were newly diagnosed secondary AML unfit for intensive therapy, while one patient had newly diagnosed relapsed acute lymphoblastic leukemia (ALL).
The study demonstrated that Astarabine was safe and well tolerated, including in patients over 80 years of age, resulting in remission in three of nine patients with acute leukemia.
Astarabine is a pro-drug of the chemotherapy drug cytarabine, the first-line treatment for AML and ALL. It is also used for treatment of chronic myeloid leukemia and lymphomas. Cytarabine is highly toxic with severe side effects, including cerebellar toxicity and bone marrow suppression.
Unlike cytarabine, Astarabine's toxicity is expected to be specific to leukemia cells, suggesting that Astarabine could potentially enable treatment for patients otherwise unfit for conventional chemotherapy.
BioSight is planning a Phase 2 to confirm the encouraging Phase 1/2a results and define the use of Astarabine for patients otherwise unable to receive high doses of cytarabine.