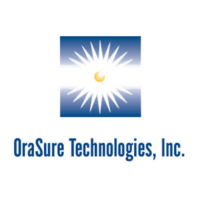 BTIG has launched coverage of OraSure Technologies (NASDAQ:OSUR) with a "buy" rating and price target of $8. The stock closed at $6.19 on Friday.
"A profitable small-cap diagnostics company is a rare find," writes analyst Karen Koski. "At about two times next 12 months sales, we see multiple reasons why the shares should move higher," she added.
Best known for its over-the-counter HIV test, Ms. Koski said OraSure is a unique play on point-of-care (POC) diagnostics, a growing segment of the diagnostics market.
"We look favorably on healthcare products that enable the delivery of timely and cost-effective care and, within diagnostics, we feel that rapid POC testing will continue to do so and that OraSure will hold a place in this expanding market," she added.
Despite the various headwinds plaguing OraSure's HIV testing business, she believes that continued growth in rapid hepatitis C virus testing and within its DNA Genotek segment could more than offset these declines.
Ms. Koski said the substance abuse testing market is now dominated by urine testing but last May, the U.S. Substance Abuse and Mental Health Services Administration proposed guidelines for oral fluid testing.
"Should these guidelines be finalized (we think they will be), a significant market opportunity for OraSure and others will finally open up," she added.