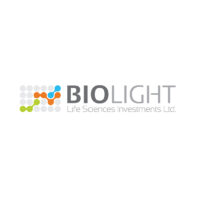 BioLight Life Sciences Investments' (OTCQX:BLGTY; TASE:BOLT) cancer diagnostics subsidiary, Micromedic Technologies (TASE:MCTC), has entered into a collaboration agreement with Axella Research to advance the clinical and regulatory requirements to commercialize BioLight's CellDetect non-invasive diagnostic test for monitoring bladder cancer recurrence in the U.S.
Under the accord, Axella will contribute over $1-million in funding and deliver key clinical research organization (CRO) services, including management and execution of a clinical trial, in order to obtain regulatory approval for CellDetect in the U.S. In exchange, Axella will be entitled to royalties from future U.S.-based sales of CellDetect.
In a statement, BioLight CEO, Suzana Nahum Zilberberg, said the strategic partnership with Axella will yield meaningful progress towards regulatory approval of CellDetect in the U.S. and accelerate the commercialization of the novel technology.
She said bladder cancer has the highest recurrence rate of all cancers worldwide and there is a pressing need for improved diagnostic technologies to combat the disease.
"CellDetect bladder cancer fills that void by delivering an accurate and reliable non-invasive test, offering significant commercial potential in the largest cancer diagnostics market in the world," she added.
Earlier this year, CellDetect monitoring obtained CE Mark, enabling the product to be marketed and sold in Europe. In an earlier study, the CellDetect test successfully identified cancerous cells in urine samples in patients with a history of the disease, with reported sensitivity of 84.4% and specificity of 82.7% for the study's primary endpoint.
Micromedic plans to submit a pre-IDE for the product to the FDA in the first half of 2016.