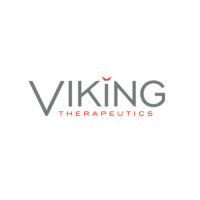 Viking Therapeutics (NASDAQ:VKTX) has successfully completed a short-term safety, tolerability, and pharmacokinetic study of VK5211 in healthy elderly subjects. VK5211 is in development for the treatment of patients recovering from non-elective hip fracture surgery.
The results of the study showed VK5211, an oral, non-steroidal selective androgen receptor modulator (SARM), to be safe and well tolerated at all doses evaluated. No serious adverse events were observed and all subjects received all scheduled doses. In addition, VK5211 demonstrated pharmacokinetic properties similar to those previously reported in younger subjects.
Viking is proceeding with plans to initiate a Phase 2 study to evaluate the efficacy, safety and tolerability of VK5211 in patients recovering from hip fracture surgery.
Approximately 120 patients will be enrolled in the study, with the primary objective of determining the effects of VK5211 on lean body mass after 12 weeks of treatment. Secondary and exploratory objectives include assessments of functional performance, quality-of-life, and activities of daily living, as well as safety, tolerability and pharmacokinetic assessments.
In a statement, CEO, Brian Lian, said Viking expects to enroll the first patient in the Phase 2 study this quarter. "In addition, we continue to make exciting progress with our other pipeline programs in lipid disorders and orphan diseases," he added.