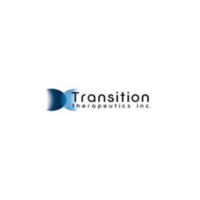 Transition Therapeutics (NASDAQ:TTHI; TSX:TTH) has completed a thorough review of the data from a Phase 2/3 study of ELND005 in Alzheimer's disease (AD) patients with moderate or severe agitation and aggression.
The analysis identified a significant clinical benefit of ELND005 in AD patients with severe agitation and aggression, and will serve as the basis for patient selection in a Phase 3 clinical study. The review was performed in consultation with a group of key opinion leaders in the field of neuropsychiatry.
In a statement, the company said the study has provided important data to select a patient population, effectively screen for these patients in a clinical setting and identify a dosing regimen with acceptable safety and tolerability.
Over the next few months, Transition intends to submit a request to the FDA to discuss the data from the completed Phase 2/3 study. The objective of the meeting will be to seek guidance on the design of Phase 3 clinical studies for the ELND005 program in severe agitation and aggression in AD patients.
"We believe that the overall data generated in this Phase 2/3 study support the clinical advancement of ELND005 into a Phase 3 clinical study and will aid us in the identification of a target AD patient population with severe agitation and aggression," said Dr. Tony Cruz, chairman and CEO.
Since AD patients with severe agitation and aggression are in the most need for treatment and most likely candidates for institutionalization, the company said ELND005 could provide significant benefit and impact to this patient population and their caregivers, as well as reduce overall costs in managing this patient population.
Dr. Anton Porsteinsson, Prof. of Psychiatry at the University of Rochester School of Medicine and Dentistry and one of the investigators on the Phase 2/3 study, said agitation and aggression are a major cause of distress and disease burden in AD and it is critically important to find safe and well tolerated treatments for these behavioral disruptions.
"Currently, there are no FDA-approved pharmacological treatments for this indication and the medications used by default lack consistent evidence of benefit but are well known to cause dangerous and troublesome side effects in these patients," he added. "Finding safe and effective treatment options for those who need relief the most is a major public health need."
Transition also said it has prepared sufficient drug supply for future Phase 3 studies and begun to identify potential clinical sites for enrolment.
The Phase 2/3 study data will be presented at the Clinical Trials in Alzheimer's Disease meeting in Barcelona, Spain on Nov. 5-7, 2015.