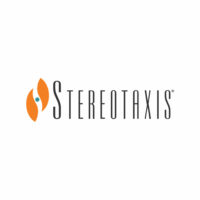 After receiving regulatory clearance in Japan of its Niobe Remote Magnetic Navigation system for cardiac ablations last March, Stereotaxis (NASDAQ:STXS) now expects to achieve reimbursement approval by the end of the year to support a full market launch.
"The Japanese market is the second largest for medical devices—behind the U.S.—and represents a significant growth opportunity for us," CFO Martin Stammer says in an interview with BioTuesdays.com.
"Our entry into Japan will provide opportunities for meaningful growth in the Asia Pacific region and marks a major step toward achieving our vision of becoming the first choice in the treatment of complex electrophysiology (EP) ablations for the global marketplace," he adds.
Stereotaxis is best known for its Epoch platform, which develops robotic cardiology instrument navigation systems designed to enhance ablation procedures for the treatment of arrhythmias and coronary disease.
In addition to robotic navigation, the Epoch platform includes the Odyssey portfolio of lab optimization, networking and patient information management systems, a broad suite of clinical software that integrates all lab information systems into a single display and control panel to improve clinician workflow. A data integration network also facilitates clinical collaboration, remote consultation and training.
Mr. Stammer points out that there are approximately 570 hospitals in Japan performing around 38,000 EP procedures annually, 45% of which are atrial fibrillation (AF) cases. Citing an aging population and high life expectancy in Japan, he says that by 2018, industry analysts expect Japan to experience 12% annual growth in EP procedures along with a 22% annual increase in AF cases.
"Radiation fear and anxiety are lingering health concerns in Japanese society and our appeal is a significantly reduced radiation exposure to physicians and patients over existing manual ablation technology, which has a significant exposure to X-ray," he adds.
Mr. Stammer says Stereotaxis is also looking to expand in China, which is the fastest growing hospital equipment market in the world, with catheter lab unit sales growing by more than 20% a year. EP procedures are climbing rapidly and are forecast to reach 100,000 a year by 2020. "There is a high respect for U.S. medical technology, and Stereotaxis is regarded as the future of EP," he adds.
The company has 168 of its Niobe ES systems installed globally, which allow physicians to perform heart ablations from outside the procedure room by magnetically guiding the tip of a catheter to the heart. "Our robotic navigation is the only commercially available technology that allows for remote, precise, computerized control of the working tip of disposable interventional devices," Mr. Stammer contends.
He explains that the Niobe ES system, which was launched at the end of 2011 and has been used in approximately 10,000 cases as of mid-2013, uses a flexible catheter that is magnetically pulled from the tip rather than a rigid catheter that is manually steered from the base.
"Precisely steering the catheter's tip through the application of external magnetic fields results in greater safety in all chambers of the heart and effective lesion creation through constant contact with the heart wall," he adds. "It's a big step toward the goal of exceeding the human hand."
Clinical evidence of the company's systems has appeared in more than 200 peer-reviewed publications. Mr. Stammer notes that the safety of the Niobe ES system has reduced the major event rate for patients to 0.34% from 3.2% for conventional ablation procedures, which represents a reduction by a factor of 10 times. In addition to a nearly 100% success rate for complex cardiac ablations in all four chambers of the heart, he points out the company's systems have demonstrated the potential to reduce recurrence of arrhythmias. Among other things, studies have shown an 81% freedom from AF at 18 months, with an average of 1.1 procedures, and an 85% freedom from ventricular tachycardia at 12 months.
Stereotaxis' new robotic product, the Vdrive Robotic Mechanical Navigation system, improves the efficiency of Niobe ES. According to Mr. Stammer, the system is engineered to ensure precision and stability of a catheter at any location and not just in pulmonary veins. The new product has been reported to cut 30 minutes from AF cases in some clinical settings. The Vdrive system's four products – V-Loop, V-CAS, V-CAS Deflect and V-Sono catheter manipulators – have all been approved in Europe.
In July, the company received 510(k) clearance of its Vdrive system with a V-Sono Intracardiac Echocardiography (ICE) catheter manipulator. Mr. Stammer predicts that this will represent a potentially significant boost to the company's U.S. market opportunities. The Vdrive with V-Sono system enables a single operator to control all catheters used in complex EP procedures and improves navigation to specific sites.
First released in Europe in 2011, the Vdrive system has been used in over 2,000 clinical cases. The Vdrive with a V-Loop circular catheter manipulator is undergoing a five-center study as part of a future 510(k) submission in the U.S. The 120-patient study has completed 60% of enrollment.
At the end of the second quarter this year, Stereotaxis had trailing 12-month revenue of $41.9-million, of which 39% was generated from capital equipment sales and 61% from recurring revenue. The recurring revenue is comprised of Stereotaxis' service contracts and proprietary disposables, as well as royalties from an agreement with J&J's Biosense Webster, which makes and sells magnetic tipped catheters for Stereotaxis used with the Niobe ES system.
Mr. Stammer says that at the end of the quarter, the company had a gross margin of 49% from capital sales and 84% from disposables. "We have a razor-razor blade business model, but we do pretty well from the razor as well."
At the end of 2012, nearly 500 physicians had performed more than 60,000 procedures with Stereotaxis' systems since they were first introduced in 2003. The company's EP procedures have grown at a compound annual growth rate of 21% over the past five years.
In August, Stereotaxis completed a series of transactions with debtholders that raised $8.5-million from the exercise of warrants and removed its convertible debt from the balance sheet, "which can be quite an overhang," he says.