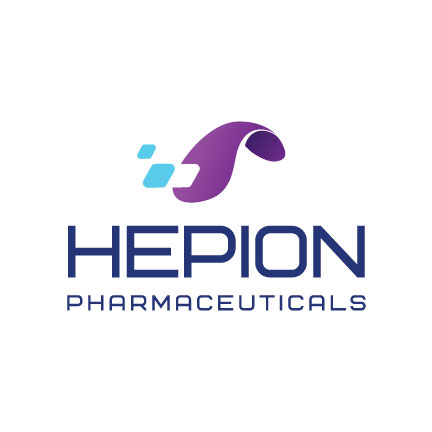 The FDA accepted Hepion Pharmaceuticals' (NASDAQ:HEPA) IND application for CRV431, a liver-targeting, novel cyclophilin inhibitor, for the treatment of hepatocellular carcinoma (HCC).
Liver cancer is the sixth most prevalent cancer worldwide and is the second most common cause of cancer death. The most common form of liver cancer is HCC, which comprises about 90% of all liver cancers.
"Major risk factors associated with development of HCC include NASH, liver fibrosis and cirrhosis, viral hepatitis, chronic alcohol consumption, and metabolic syndrome," Todd Hobbs, M.D., Hepion's CMO, said in a statement.
In its NASH clinical program to date, Hepion has completed Phase 1 studies in healthy volunteers and, more recently, announced positive data from its Phase 2a AMBITION trial in NASH subjects with presumed F2 and F3, where CRV431 was well tolerated, and all primary endpoints were met.
A larger Phase 2b NASH study of over 300 subjects with paired liver biopsies, called ASCEND-NASH, is expected to begin in 2022. ASCEND-NASH will evaluate CRV431's effects on the histologic endpoints of liver steatosis and fibrosis over 12 months dosing.
Dr. Hobbs said that as the global prevalence of NASH is increasing, the incidence of HCC arising from NASH is also increasing. Approximately 25% to 30% of NASH-related HCC develops in the absence of cirrhosis and, therefore, occurs without many of the symptomatic warning signs of this aggressive form of cancer.
"An orally administered drug that simultaneously targets NASH and HCC would offer an advantageous therapeutic strategy to patients suffering these potentially life-threatening conditions," he added.
Dr. Hobbs said CRV431's novel potential stems from its pleiotropic pharmacologic activities and from its ability to target the liver, "allowing for a drug candidate ideally suited for the treatment of liver disease."
Another potentially important benefit of CRV431 is that it is orally administered and has been shown to be well tolerated in clinical trials to date. Most cancer drugs are delivered by injection and are associated with significant side effects.
"We are optimistic that CRV431 may provide significant anti-cancer effects without imposing additional challenges and distress often associated with cancer drugs," Dr. Hobbs said.
Hepion's CEO, Robert Foster, PharmD and PhD, said, Increased cyclophilin isoform expression has been associated with negative outcomes in HCC. "Importantly, CRV431 potently inhibits many of these isoforms in humans."
Cyclophilins are enzymes that regulate many molecular and cellular activities that become dysregulated both in NASH and HCC. These dysregulated activities can lead to aberrations in signal transduction pathways, cell proliferation, cell death, extracellular environment including, increased fibrosis, energy metabolism, inflammation, and immunity.
"Therapeutic intervention with CRV431 administration may reduce the pathologic potential associated with heightened cyclophilin activities in NASH and HCC, potentially allowing for a return to a healthier state," Dr. Foster added.
He said CRV431 also has shown "anti-tumor activity in multiple animal studies, and our research team has been intensively investigating the specific mechanisms that have produced these outcomes."
Hepion's investigations have revealed interesting direct and indirect effects of CRV431 on cancer cells and tumors. For example, "gene expression analyses have demonstrated CRV431's ability to attenuate drug-resistance pathways and Wnt-β-catenin-Myc signaling, the latter being mutationally over-activated in 30% to 50% of human HCC tumors," Dr. Foster said.
"We recently also found that CRV431 increased lymphocyte infiltration into liver tumors in a manner similar to an immune checkpoint inhibitor, also known as an anti-PD-1 antibody, which is considered to be an important anti-tumor approach," he pointed out. "We believe that the wide array of pharmacologic activities offered by CRV431 in the treatment of NASH and HCC should bode well for the further clinical development in both important indications."