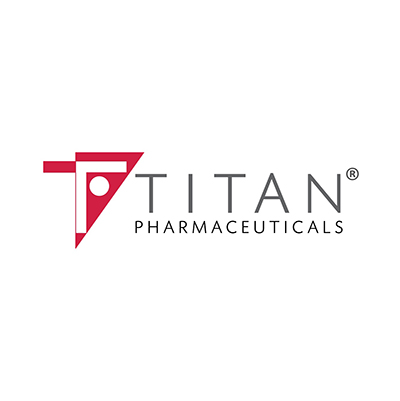 In a presentation at the Society for Neuroscience 2021 meeting, Ben Land, Ph.D., research assistant professor at the University of Washington's Department of Pharmacology, reported additional positive data from an ongoing in vivo study of Titan Pharmaceuticals' (NASDAQ:TTNP) human kappa-opioid receptor agonist, TP-2021 ProNeura-based implant, in an established 5-prime-guanidinonaltrindole (GNTI) itch-induced mouse model.
A significant reduction in scratching behavior was maintained in mice who received the high-dose TP-2021 implant at both day 28 and day 56 post-implantation, compared with those that received a placebo implant, with no safety issues observed.
In addition, the high-dose TP-2021 implant provided sustained supra-therapeutic plasma levels of TP-2021 through day 84. As a result, the efficacy assessment is continuing.
In a statement, Dr. Land said Titan's ProNeura-based TP-2021 implants present a viable solution for the delivery of sustained therapeutic levels of a peripheral kappa agonist for potentially up to six months or longer for the treatment of chronic pruritus and related conditions.
Kate Beebe DeVarney, Ph.D., president and COO of Titan, said that based on TP-2021's high potency and three-month post-implantation plasma levels, "we believe TP-2021 ProNeura implants could potentially maintain supra-therapeutic levels for a prolonged period, and we are looking forward to receiving additional efficacy and durability data in the coming months."
Marc Rubin, M.D., Titan's executive chairman, added that these data suggest that a single administration of a TP-2021 implant presents a "viable solution for the long-term, continuous treatment of severe chronic pruritus associated with certain kidney, liver, and skin conditions."