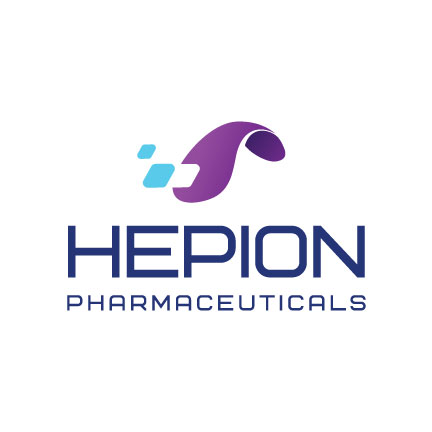 Hepion Pharmaceuticals (NASDAQ:HEPA) SVP of clinical pharmacology and analytics, Dr. Patrick Mayo, gave a virtual presentation entitled, "CRV431 – From Benchtop to Bedside Clinical Development" at the 4th Global NASH Congress.
During the presentation, Dr. Mayo discussed the role of cyclophilins as a molecular target for CRV431, Hepion's lead drug candidate for the treatment of nonalcoholic steatohepatitis (NASH). The roles of cyclophilins A, B, and D in inflammation, fibrosis, and mitochondrial function, respectively, were discussed.
Dr. Mayo also provided an overview of CRV431, with a focus on population (Pop) pharmacokinetic (PK)-pharmacodynamic (PD) modeling, and covariate PopPK-PD modeling. This modeling was used to illustrate both how Hepion intends to use CRV431 concentrations and outcomes to perform full trial simulations for dosage strengths in future clinical trials, as well as demonstrate the importance and clinical utility of efficacy biomarkers before trial results are obtained (a priori analyses).
Dr. Mayo's analysis was used to highlight the potential of the company's bioinformatics and artificial intelligence program, called AI-POWR. Dr. Mayo demonstrated Hepion's AI-machine learning to generate a responder analysis, pinpoint molecular function, identify cellular function, and characterize collagen-related gene function.
"We all know that clinical trials, especially in NASH, are expensive, time-consuming, and often result in sub-optimal outcomes," Dr. Mayo said in a statement. "Our goal is to mitigate trial risk before we take on the costs and time of conducting a trial. We feel we can best do this through the use of AI-POWR."
Dr. Mayo said Hepion intends to show that "we can model concentration – effect relationships to demonstrate target engagement for optimizing treatment, and we can identify a priori who will respond best to CRV431."
This "learn and confirm" approach would allow Hepion to simulate an entire Phase 2 or 3 clinical trial of hundreds to thousands of subjects, in silico, to investigate the benefit-risk of CRV431 in NASH or any other disease. "By the time we enter later-stage clinical trials, we fully expect our actual trial read-outs to confirm our modeling using our bioinformatics 'learn and confirm' strategy," he added.
Dr. Mayo's presentation can be accessed here.