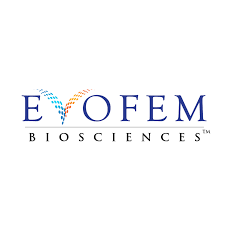 Evofem Biosciences (NASDAQ:EVFM) enrolled the first patient in its Phase 3 trial evaluating EVO100 for the prevention of urogenital chlamydia and gonorrhea in women.
The trial, called EVOGUARD, will enroll 1,730 women who have had a urogenital chlamydia or gonorrhea infection during the 16 weeks preceding enrollment, with one or more risk factors for infection.
Women will be randomized to receive either EVO100 vaginal gel or placebo. The study's primary endpoint is the proportion of patients who complete the 16-week study without testing positive for chlamydia or gonorrhea infection.
"The dramatic rise and increasing prevalence of chlamydia and gonorrhea, along with the emergence of multi-drug resistant gonorrhea, make the development of a preventative measure such as EVO100 even more critical," Dr. Kelly Culwell, CMO, said in a statement.
EVO100 previously received FDA fast track designation for the prevention of chlamydia in women and is an FDA-designated qualified infectious disease product for the prevention of gonorrhea in women.