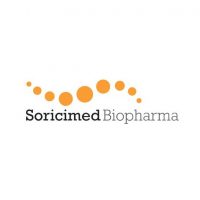 Closely-held Soricimed reported that The University of Texas MD Anderson Cancer Center (MDACC) has begun dosing the first cohort of three late-stage pancreatic cancer patients in its investigator-initiated trial of SOR-C13.
Launched last month by principal investigator, Dr. Siqing Fu, the study aims to refine dosing and further explore SOR-C13's safety and efficacy in late-stage solid tumor cancer.
The trial will also augment conventional RECIST/iRECIST tumor assessment with advanced imaging, machine learning and radiomics to measure tumor microenvironment characteristics to more accurately predict treatment effects.
"We are encouraged with the speed at which we have been able to complete recruitment of the first cohort for the dose-escalation part of this trial," Dr. Siqing Fu, Prof. at the Department of Investigational Cancer Therapeutics at MD Anderson, said in a statement.
"We are excited to expand our data at higher dose levels in patients with pancreatic cancer, a cancer that is very difficult to treat, and to further confirm the early efficacy results seen in Soricimed's Phase 1 clinical trial," he added.
Robert Bruce, Soricimed's CEO, said, "This marks a significant step forward as we continue to work with MDACC to realize our mission of developing first-in-class targeted cancer therapies."