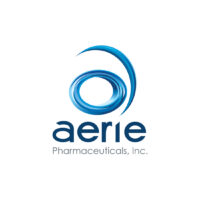 The FDA approved Aerie Pharmaceuticals' (NASDAQ:AERI) Rocklatan ophthalmic solution to reduce elevated intraocular pressure in patients with open-angle glaucoma or ocular hypertension.
Aerie, which launched Rhopressa in the U.S. in April 2018, plans to launch Rocklatan in the second quarter of 2019.
Rocklatan is a once-daily eye drop that is a fixed-dose combination of latanoprost, the most widely prescribed prostaglandin analog, and netarsudil, the active ingredient in Rhopressa, a first-in-class Rho kinase (ROCK) inhibitor specifically designed to target the eye's principal drainage pathway.
"Our existing sales force, which has been calling on U.S. eye-care professionals since last May, is very well positioned to introduce Rocklatan to these doctors and help them understand the clinical utility of both products in the care of their patients with glaucoma," Vicente Anido Jr., chairman and CEO, said in a statement.
Mr. Anido said Rhopressa has broad commercial and Medicare Part D coverage, and Rocklatan is already under review by major payers.