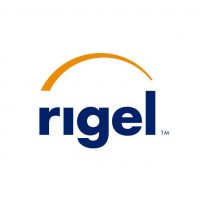 Rigel Pharmaceuticals (NASDAQ:RIGL) entered an exclusive license and supply agreement with Grifols (MCE:GRF; MCE:GRF.P; NASDAQ:GRFS) of Spain to commercialize fostamatinib disodium hexahydrate in all potential indications in Europe and Turkey.
Fostamatinib is commercially available in the U.S. under the brand name TAVALISSE and is the first and only spleen tyrosine kinase inhibitor indicated for the treatment of thrombocytopenia in adult patients with chronic immune thrombocytopenia (ITP) that have had an insufficient response to a previous treatment.
"Grifols has a broad presence in Europe and an established position in the hematology commercial landscape, which supports our goal of bringing fostamatinib to patients in these countries," Raul Rodriguez, president and CEO of Rigel, said in a statement.
"Our marketing authorization application for fostamatinib in chronic ITP is currently under review by the European Medicines Agency, and we anticipate a decision by the end of 2019," he added. "This provides a potential opportunity for fostamatinib to begin generating revenue in the European market in 2020."
Under the accord, Rigel will receive a $30-million upfront cash payment, with the potential for $297.5-million in regulatory and commercial milestones, which includes a $20-million payment for EMA approval of fostamatinib for the treatment of chronic ITP. Rigel also has the potential to receive stepped double-digit royalty payments based on tiered net sales, which may reach 30% of net sales.
In return, Grifols receives exclusive rights to fostamatinib in human diseases, including chronic ITP, autoimmune hemolytic anemia and IgA nephropathy in Europe and Turkey.