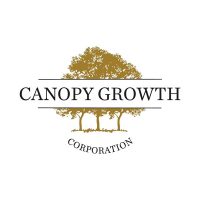 Canopy Growth (TSX:WEED) (NYSE:CGC) received a licence from New York State to process and produce hemp and will establish large-scale hemp extraction and product manufacturing in the state.
Subject to board approval of a specific site, Canopy intends to invest between $100-million and $150-million in its New York operations, capable of producing tons of hemp extract on an annual basis.
The project is another example of the strategic advantage Canopy obtained through a C$5-billion investment from Constellation Brands, a New York-based alcoholic beverage leader.
The company is in the process of evaluating a number of sites in the Southern Tier of New York that will become one of its first extraction and processing facilities outside Canada. It intends to announce the specific location within 100 days. Canopy's areas of expertise include extracting, processing and formulating cannabinoid-based consumer products and medicines.
Canopy also will be the anchor business in a broader Hemp Industrial Park where third parties can join an innovative hemp ecosystem focused on every potential application of the hemp crop: from fiber, to seed, to cannabinoids.
Canopy will source hemp exclusively from American farmers for its American operations. The company believes that the U.S. Farm Bill has the power to create a thriving new industry with American farmers as the backbone.
"In New York, we see an opportunity to create products that improve people's lives," Bruce Linton, chairman and co-CEO, said in a statement. "In the process, we will create jobs in an exciting, highly profitable new industry."