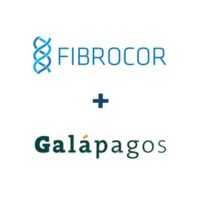 Closely-held Fibrocor Therapeutics, and Galapagos NV (Euronext, NASDAQ:GLPG), of Belgium formed a partnership for the development of therapeutics to treat fibrotic diseases of the kidney and other organs.
In 2017, MaRs Innovation of Toronto founded and subsequently provided seed funding for Fibrocor, whose research is from two MaRs member institutions – St. Michael's Hospital and Sinai Health Systems – specifically, from the labs of Drs. Richard Gilbert, Darren Yuen and Jeff Wrana.
Their innovative work represents a paradigm shift in drug discovery research by combining a superior genomics platform with a kidney biobank to uncover certain underlying genetic factors, which afflict segments of fibrosis patients, MaRS said in a statement.
Under the accord, Fibrocor would receive upfront payments, with potential milestone and royalty payments down the road.
"We believe it will be a great fit for both companies as well as for us and our member institutions," said Rafi Hofstein, CEO of MaRS Innovation and chairman of Fibrocor. "Galapagos' commitment to therapeutics for the treatment of fibrosis is perfectly aligned with the core mandate of both Fibrocor and MaRS."