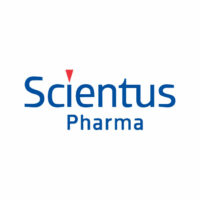 Closely-held Scientus Pharma received authorization under Health Canada's cannabis regulations for the sale of cannabis for medical purposes and to modify its processor licence to sell dried and fresh cannabis products.
The licences were effective Dec. 21, 2018 and are valid until Sept. 22, 2020.
The company previously obtained its Health Canada authorization to produce cannabis softgel capsules and oils, and is currently finalizing launch preparations and building inventory in anticipation of product commercialization early this year.
In a statement, Scientus said existing extraction methods in the industry currently do not adequately activate the medicinal component of the cannabis plant, such as THC and CBD, nor do they compensate for large batch-to-batch variability inherent in natural plant materials. "Scientus has solved these challenges on both fronts," the company said.
Har Grover, chairman and CEO, said Scientus' strategy is to commercialize products with standardized, predictable and effective medicine.
"Our sales license for dried cannabis is a stepping stone to ultimately advancing our capabilities for non-smokeable products, including softgel capsules and oils," he added. "We have developed a proprietary continuous flow extraction platform to produce consistent batch profiles of oils and softgel capsules with 100% decarboxylation."