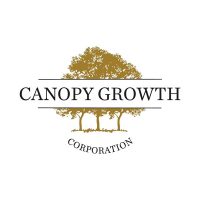 Canopy Growth (TSX:WEED; NYSE:CGC) finalized an all-cash transaction to acquire Storz & Bickel GmbH for up to approximately €145-million.
Storz & Bickel is widely recognized as the global leader in vaporizer design and manufacturing, including the Volcano Medic and the Mighty Medic.
Storz & Bickel has spent the last two decades developing an automated and internationally certified factory – achieving ISO 13485 certification in 2009 – and has exported devices to 50 markets around the world. Its founders, Markus Storz and Jürgen Bickel, are remaining with the organization.
"We view this as a marquee acquisition of the most recognized technology company in the industry," Bruce Linton, chairman and co-CEO of Canopy Growth, said in a statement.
"By combining Canopy's existing designs and Canada's open environment for federally permissible R&D, with Storz & Bickel's deep IP portfolio and management team, Canopy Growth is poised to lead the high-margin vaporizing category around the world," he added.
Mr. Bickel, CEO of Storz & Bickel, said access to Canopy Growth's extensive portfolio of test laboratories as well as pharmaceutical and medical-scientific know-how opens up entirely new product development opportunities.
"S&B quite literally invented the vaporizer market," said Peter Popplewell, CTO of Canopy Growth. "They make the best performing, highest quality, and most respected products in the segment. Leveraging their IP into the tech-heavy vaporizer designs we have in progress will allow us to bring products to market that will set a new bar in terms of quality, functionality, and consumer safety."
The acquisition also would strengthen Canopy Growth's German operations. With European headquarters in Frankfurt, Canopy Growth also operates a GMP-certified import and export facility in St. Leon-Rot, where medical cannabis is imported from Canada, packaged, labeled, and distributed to some 2,000 pharmacies in Germany and other European markets.