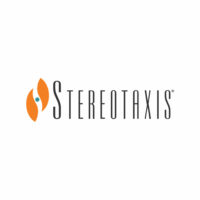 Stereotaxis (NASDAQ:STXS) announced that the Montreal Heart Institute (MHI) is now performing ablation procedures using its newly installed Niobe ES and the Vdrive robotic systems.
MHI is the first hospital in Quebec province to offer Stereotaxis technologies for use in catheter ablation procedures to treat various types of atrial and ventricular arrhythmias, including patients with the most complex forms of congenital heart disease.
"Implementation of these leading-edge technologies is a major advancement for our arrhythmia program that will benefit patients not only in Quebec but around the globe," Dr. Paul Khairy, arrhythmia specialist and scientific director of the MHI Adult Congenital Center, said in a statement.
"The robotic magnetic-guided Stereotaxis system allows us to navigate catheters with great precision through these complex anatomies safely and effectively," he added.
Dr. Khairy said MHI has already successfully treated patients with severe forms of congenital heart disease for whom catheter ablation likely would not have been a viable option without the sophisticated capabilities of this magnetic navigation platform.