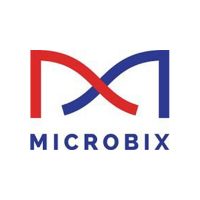 Microbix Biosystems (TSX:MBX) reported that revenue rose 84% to almost $2-million for the first quarter ended Dec. 31, 2016, from $1.1-million a year earlier.
Strong growth in Asian markets and increased sales to the company's key customers drove virology product revenue to $1.9-million in the latest quarter, an increase of 87%, from about $1-million a year ago.
In a statement, Vaughn Embro-Pantalony, president and CEO, said the strong sales performance of virology products in the first quarter builds on the strong momentum Microbix established in 2016.
"We are optimistic that sales will continue to grow in the coming months based on strong customer orders, supporting our expectation of strong sales growth for the current fiscal year," he added.
Last month, Microbix launched a new partnership with Meridian Life Sciences to expand its virology product sales in the Asia Pacific market. The new agreement will allow Microbix to utilize new production capacity from its bioreactor manufacturing process to support growing demand for antigens in these markets.
Microbix also reported that development work is now underway on its new line of molecular control products, while work continues on upgrading the manufacturing and quality process standards required to ensure the operation is compliant with regulatory standards for medical devices. The company plans to commercially launch the new product line in the fall of 2017.
Microbix has formally requested a meeting with the FDA for input on the scientific and clinical development plan required to relaunch Kinlytic, a thrombolytic drug, in the U.S. market. "With this information in hand, we will be well-positioned to advance discussions with potential partners," Mr. Embro-Pantalony said.
The company continues to evaluate partnership opportunities to complete the development and commercialization of its LumiSort technology.
"LumiSort is a game-changing technology that can help the livestock industry achieve superior yields and throughput of sexed semen," Mr. Embro-Pantalony added. "We believe this can generate efficiency improvements and cost savings for the industry and, at the same time, unlock significant value for Microbix shareholders."