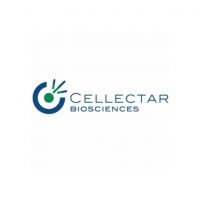 Cellectar Biosciences (NASDAQ:CLRB) reported positive data from the second cohort of patients enrolled in its orphan-drug designated Phase 1 study of CLR 131 in patients with relapsed or refractory multiple myeloma.
Following these outcomes, the study's data monitoring committee approved patient enrollment to the third cohort, which will include a 33% dose increase from the previous cohort.
All eight evaluable study participants have achieved stable disease and progression-free survival (PFS), which includes four evaluable patients from Cohort 1 and four evaluable patients from Cohort 2.
To date, Cohort 2 subjects have attained an average increase in PFS of greater than 30%, compared with Cohort 1. Cellectar continues to follow patient outcomes within Cohort 2, including PFS.
After these patients have fully completed the study, the company expects to provide additional study data, including the full extent of the increase in PFS from Cohort 2 over Cohort 1.
While patients in Cohort 2 received a 50% increase in dose, they did not experience a proportional increase in adverse events and demonstrated a similarly favorable safety and tolerability profile as experienced by patients in Cohort 1.
"This important clinical milestone further validates the potential of our patented PDC delivery platform as well as the clinical benefits of CLR 131 for the treatment of an extremely challenging hematologic cancer," Jim Caruso, president and CEO, said in statement.
"We are focused on successfully executing this Phase 1 study for relapsed or refractory multiple myeloma, as well as initiating our NCI-supported Phase 2 study to further explore dose, regimen and clinical utility of CLR 131 in multiple myeloma and other selected hematologic malignancies with unmet medical need," he added.