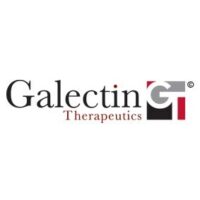 Galectin Therapeutics (NASDAQ:GALT) has completed enrollment one month early in its Phase 2b trial (NASH-CX) with 162 subjects with nonalcoholic steatohepatitis (NASH).
The Phase 2b study is testing the company's GR-MD-02 drug candidate and is being conducted with a primary endpoint of hepatic venous pressure gradient, which the FDA may view as an acceptable surrogate for outcomes for registration trials in this patient population. Top-line results are expected in December 2017.
Referring to topline results from a previous exploratory, single site, short-treatment Phase 2a clinical trial (NASH-FX) evaluating GR-MD-02 in 30 NASH patients with advanced fibrosis, principal investigator Dr. Stephen Harrison said, "Although there was no apparent improvement in the three non-invasive tests for assessment of liver fibrosis in a four-month pilot trial, inhibition of galectin-3 with GR-MD-02 remains promising for treatment of NASH fibrosis."
"In regard to the potential activity of GR-MD-02, it is encouraging that there is an important clinical effect in moderate-to-severe psoriasis, suggesting the compound has activity in a human disease that can occur in association with NASH," he added.
Dr. Harrison, who is also the co-lead principal investigator of the NASH-CX trial, said the NASH-FX trial was designed to follow up on limited data from a Phase 1 study in NASH with advanced fibrosis, which suggested that FibroScan measurements may have improved with just four doses of drug.
"However, as we have witnessed in other liver fibrosis trials, the relatively short treatment duration of only four months assessed in the NASH-FX was inadequate to see an efficacy response," he said. "Therefore, we look forward to additional results from the NASH-CX trial in which patients with NASH cirrhosis are treated for one year."
Dr. Naga Chalasani, the other principal investigator of the NASH-CX trial, said that, "In my assessment, the results from the NASH-FX trial do not diminish the significance of the NASH-CX trial. Along with the safety and tolerability profile observed in the NASH-FX trial, the different patient population, much larger enrollment, rigorous study design and longer duration of therapy offer compelling rationale to complete the NASH-CX trial."
In support for continued funding of the NASH-CX trial, the company has signed a private placement financing of $1.5-million from businessman Richard Uihlein, which adds to his current significant stake in Galectin.