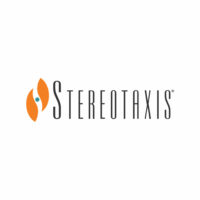 Stereotaxis (NASDAQ:STXS) has signed definitive agreements for multiple transactions that significantly strengthen its financial position and help accelerate and enhance its strategic market growth initiatives.
The transactions include an equity financing of $24-million, satisfaction in full of outstanding debt to Healthcare Royalty Partners for a payment of $13-million, and the addition to its Board of three new directors with significant operational and financial experience in the medical device industry.
"We are very pleased to have the support of these esteemed institutional and individual investors as we continue to pioneer and bring the advantages of high levels of automation to complex cardiac ablation procedures," William Mills, CEO and chairman of Stereotaxis, said in a statement.
"The confidence each of these investors has demonstrated through significant commitments further validates the potential we see for Stereotaxis to become the standard of care in an expanding market of procedures that can be improved by our technology," he added.
In addition to the $24-million upfront investment upon the issuance of convertible preferred stock, the company will have the opportunity to receive up to an additional $25.8-million in the future on the exercise of warrants. The private placement is expected to close this week.
The investment is being co-led by DAFNA Capital Management and Joe Kiani. DAFNA Capital is a well-known institutional investor with an enviable 17-year track record of success investing in emerging biotechnology and medical device companies. Mr. Kiani is founder, CEO and chairman of Masimo (NASDAQ:MASI), a leader in non-invasive patient monitoring technologies.
David Fischel, a principal at DAFNA Capital, said the company looks at hundreds of companies every year, and more specifically has followed the range of innovations in medical robotics and arrhythmia ablation technologies for many years.
"Stereotaxis stands out in terms of the discrepancy between the value of its technically complex products with proven clinical benefit and its valuation," he added. "We are glad that this financing will provide the company the opportunity to execute on its innovation and growth initiatives.
In connection with the investment, Messrs. Fischel and Kiania will join the Stereotaxis Board of Directors.
Also joining the company's Board is Arun Menawat. Dr. Menawat is CEO of Profound Medical (TSX-V:PRN), a medical device company commercializing a novel technology, TULSA-PRO, which combines real-time Magnetic Resonance Imaging with transurethral, robotically-driven therapeutic ultrasound and closed-loop thermal feedback control that is designed to provide precise ablation of the prostate while simultaneously protecting critical surrounding anatomy from potential side effects. Prior to that, Dr. Menawat was CEO of Novadaq Technologies (NASDAQ:NVDQ; TSX:NDQ), the market leader in fluorescence imaging.