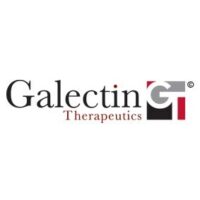 Galectin Therapeutics (NASDAQ:GALT) has completed patient recruitment in its Phase 2 clinical trial with GR-MD-02 in patients with non-alcoholic steatohepatitis (NASH) with cirrhosis, the NASH-CX trial. The company expects to report the topline results of the trial in December 2017.
"We are pleased that patient recruitment in our NASH-CX trial was completed ahead of our original expectations," Dr. Peter Traber, president, CEO and CMO, said in a statement.
"This is one of two Phase 2 trials we are conducting in subjects with NASH, and it is designed to assess the efficacy of our lead compound GR-MD-02 in patients with NASH cirrhosis," he added.
Dr. Traber said the trial was designed and is being conducted with a primary endpoint that the FDA views may be a surrogate for outcomes for registration trials in this patient population.
The NASH-CX trial has recruited 290 patients, with the goal to enter 156 liver biopsy-confirmed NASH cirrhosis patients into the treatment phase.
Dr. Traber said NASH cirrhosis and all etiologies of cirrhosis represent a large unmet medical need, with no currently approved medical therapies. "A drug that can halt progression of, or reverse existing fibrosis, in NASH cirrhosis patients would be a welcome therapeutic intervention that may prevent complications, alleviate the need for liver transplant, and prevent death," he added.
While progression to cirrhosis in NASH is not common, he said the enormous number of people with fatty liver disease globally suggests that nearly 20 million people currently with fatty liver disease across the world may die of their disease.