Imagin Medical's Investor Event
Date: October 29, 2020 at 12:00 pm ET
Click here to register
Imagin Medical is developing the i/Blue™ Imaging System, which it believes will greatly increase the efficiency and accuracy of detecting cancer for removal, helping to reduce bladder cancer recurrence rates.


Keynote speaker
Jim Hutchens - President and CEO of Imagin Medical

Participants
Ashish M. Kamat, MD - M.D. Anderson Cancer Center, Houston

Alexandre Zlotta, MD - Director of Uro-Oncology, Mt Sinai Hospital, Toronto

Mehrdad Alemozaffar, MD - Kaiser Permanente, Los Angeles

Ron Insana - Senior Analyst, CNBC and Financial Industry Expert


The First Annual BioTuesdays Pre-JPM Virtual Conference
Date: December 10, 2019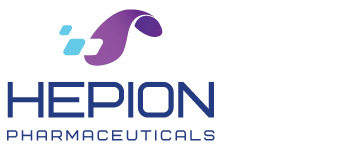 Hepion Pharmaceuticals (NASDAQ:HEPA) is a clinical stage biopharmaceutical company focused on the development of targeted therapies for liver disease arising from non-alcoholic steatohepatitis (NASH) and other types of hepatitis. The Company's lead drug candidate, CRV431, reduces liver fibrosis and hepatocellular carcinoma tumor burden in experimental models of NASH. Preclinical studies also have demonstrated antiviral activities towards HBV, HCV, and HDV through several mechanisms. These diverse therapeutic activities result from CRV431's potent inhibition of cyclophilins, which are involved in many disease processes. Currently in clinical phase development, CRV431 shows potential to play an important role in the overall treatment of liver disease - from triggering events through to end-stage disease. For more information, please visit www.hepionpharma.com.
Robert Foster, CEO
Hepion Webcast
---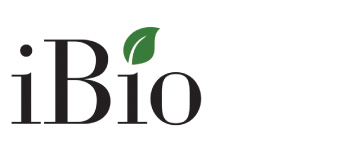 iBio (NYSE AMERICAN:IBIO) is a global leader in plant-based biopharmaceutical contract development and cGMP manufacturing services. Our wholly-owned subsidiary, iBio CDMO LLC, uses the FastPharming™ System – which combines plant protein expression, automated hydroponics, and glycan engineering technologies – to rapidly deliver gram quantities of high-quality biologics for research or further manufacturing uses from its 120,000 square foot facility in Bryan, Texas. In addition to contract manufacturing, iBio also offers process development, bioanalytical, and fill-finish services, along with Factory Solutions for the design and build of facilities for plant-made monoclonal antibodies, vaccines, bioinks and more. iBio also uses its advanced manufacturing capabilities in the development of its own therapeutic pipeline, including its lead asset, IBIO-100 (formerly CFB-03) for the treatment of fibrotic diseases. For more information, please visit www.ibioinc.com.
Tom Isett, Strategic Advisor
iBio Webcast
---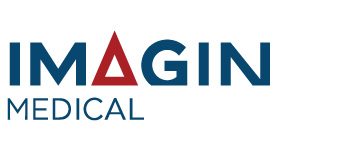 Imagin Medical (CSE:IME; OTCQB:IMEXF; Frankfurt & Stuttgart Symbol:DPD2) is a surgical imaging company focused on establishing a new standard of care in visualizing cancer during minimally invasive surgeries. The Company believes its first product, the i/BlueTM Imaging System, will dramatically improve surgeons' ability to visualize cancerous cells by producing higher-quality images more quickly compared with current methods. Based on advanced optics and light sensors, the i/Blue Imaging System employs patented ultrasensitive imaging technology and offers easy-to-use viewing options for more accurate resection. The Company's initial focus is bladder cancer. For more information, please visit www.imaginmedical.com.
Jim Hutchens, CEO
Imagin Webcast
---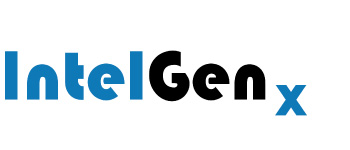 IntelGenx (TSXV:IGX; OTCQX:IGXT) is a leading drug delivery company focused on the development and manufacturing of pharmaceutical films.

IntelGenx's superior film technologies, including VersaFilm®, VetaFilm™ and transdermal, allow for next generation pharmaceutical products that address unmet medical needs. IntelGenx's innovative product pipeline offer significant benefits to patients and physicians for many therapeutic conditions.

IntelGenx's highly skilled team provides comprehensive pharmaceuticals services to pharmaceutical partners, including R&D, analytical method development, clinical monitoring, IP and regulatory services. IntelGenx's state-of-the-art manufacturing facility offers full service by providing lab-scale to pilot- and commercial-scale production. For more information, please visit www.intelgenx.com.
Andre Godin, President and CFO
IntelGenx Webcast
---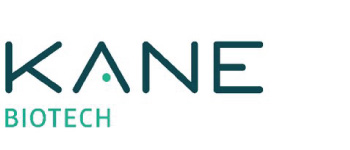 Kane Biotech (TSXV:KNE) is a biotechnology company engaged in the research, development and commercialization of technologies and products that prevent and remove microbial biofilms. The Corporation has a portfolio of biotechnologies, intellectual property (56 patents and patents pending, trade secrets and trademarks) and products developed by the Corporation's own biofilm research expertise and acquired from leading research institutions. StrixNB(TM), DispersinB(R), Aledex(R), bluestem(TM), AloSera(TM), coactiv+(TM) and Kane(R) are trademarks of Kane Biotech Inc. The Corporation is listed on the TSX Venture Exchange under the symbol "KNE". For more information, please visit www.kanebiotech.com.
Marc Edwards, CEO
Kane Webcast
---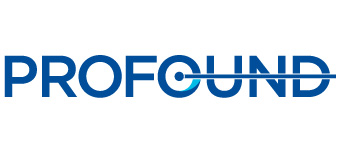 Profound Medical (NASDAQ:PROF; TSX:PRN) develops and markets customizable, incision-free therapies for the ablation of diseased tissue.

Profound is commercializing TULSA-PRO®, a technology that combines real-time MRI, robotically-driven transurethral ultrasound and closed-loop temperature feedback control. TULSA-PRO® is designed to provide customizable and predictable radiation-free ablation of a surgeon-defined prostate volume while actively protecting the urethra and rectum to help preserve the patient's natural functional abilities. We believe TULSA-PRO® is demonstrating to be a flexible technology in customizable prostate ablation, including intermediate stage cancer, localized radio-recurrent cancer, retention and hematuria palliation in locally advanced prostate cancer, and the transition zone in large volume benign prostatic hyperplasia (BPH). TULSA-PRO® is CE marked and received 510(k) clearance from the U.S. Food and Drug Administration in August 2019.

Profound is also commercializing Sonalleve®, an innovative therapeutic platform that is CE marked for the treatment of uterine fibroids and palliative pain treatment of bone metastases. Sonalleve® has also been approved by the China Food and Drug Administration for the non-invasive treatment of uterine fibroids. The Company is in the early stages of exploring additional potential treatment markets for Sonalleve® where the technology has been shown to have clinical application, such as non-invasive ablation of abdominal cancers and hyperthermia for cancer therapy. For more information, please visit www.profoundmedical.com.
Arun Menawat, CEO
Profound Webcast
---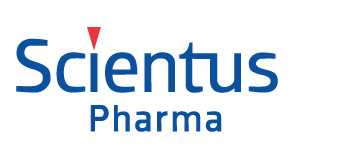 Scientus Pharma Inc. conducts scientific research on cannabinoids with a focus on developing and commercializing pharmaceutical-grade cannabinoid derivative products. Scientus Pharma is a vertically-integrated biopharmaceutical Licensed Producer under the Cannabis Act and its Regulations and also a Licensed Dealer under the Narcotics Control Act and its Regulations.

Scientus Pharma is one of a limited number of Licensed Producers in Canada authorized to conduct R&D and fully handle cannabinoid products with the ability to wholesale, buy, process and sell cannabinoid derivatives, from and to other Licensed Producers, as well as international markets. For more information, please visit www.scientuspharma.com.
Har Grover, CEO
Scientus Webcast
---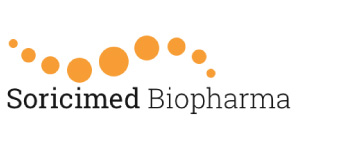 Soricimed is a privately held, clinical-stage biopharmaceutical company focused on developing its unique peptides as first-in-class targeted cancer treatments. Soricimed's lead drug candidate, SOR-C13, has been shown to be safe and well tolerated, with indications of efficacy in a Phase 1 human clinical trial. SOR-C13 was granted orphan drug status for the treatment of pancreatic and ovarian cancers by the U.S. Food and Drug Administration. For more information, please visit www.soricimed.com.
Robert Bruce, CEO
Soricimed Webcast
---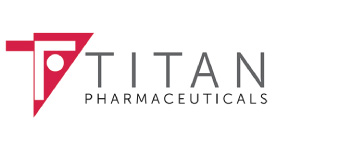 Titan Pharmaceuticals Inc., (NASDAQ:TTNP) based in South San Francisco, CA, is a commercial stage company developing proprietary therapeutics with its ProNeura® long-term, continuous drug delivery technology. The company's lead product is Probuphine® (buprenorphine) implant, a novel and long-acting formulation of buprenorphine for the long-term maintenance treatment of opioid dependence. Approved by the U.S. Food and Drug Administration in May 2016, Probuphine is the first and only commercialized treatment of opioid dependence to provide continuous, around-the-clock blood levels of buprenorphine for six months following a single procedure. The ProNeura technology also has the potential to be used in developing products for treating other chronic conditions such as Parkinson's disease and hypothyroidism, where maintaining consistent, around-the-clock blood levels of medication may benefit the patient and improve medical outcomes. For more information, please visit www.titanpharm.com.
Sunil Bhonsle, President and CEO
Titan Webcast