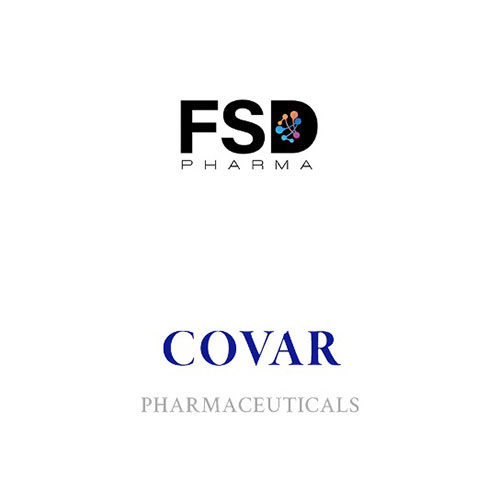 FSD Pharma (NASDAQ, CSE:HUGE; FRA:0K9) entered into an agreement with Covar Pharmaceuticals, a contract development and manufacturing organization, to begin work on providing research quantities of FSD's drug candidate, Lucid-PSYCH, on an exclusive basis for further clinical evaluation.
A psychoactive compound, Lucid-PSYCH, formerly Lucid-201, has been selected by FSD to advance its research into the treatment of major depressive disorders based on analysis of the drug candidate's pharmaceutical and metabolic properties processed via machine learning algorithms, as well as for its potential proprietary position.
Covar's R&D facility is licensed to handle psychoactive compounds, such as Lucid-PSYCH, which are controlled substances listed under Canada's Controlled Drugs and Substances Act.
Under the accord, Covar will produce non-GMP and GMP Lucid-PSYCH for use in FSD's planned preclinical and Phase 1 clinical trials.
Clinical development of Lucid-PSYCH is continuing under the leadership of Dr. Lakshmi Kotra, Ph.D., CEO of FSD's Lucid Psycheceuticals unit, with IND-enabling studies currently underway, and preclinical efficacy studies being conducted in collaboration with the University Health Network, the largest health research organization in Canada.
"This agreement with Covar continues our momentum in completing advanced preclinical studies and scale-up activities," Anthony Durkacz, interim CEO of FSD, said in a statement. "This potentially sets the stage for us to achieve our goal of moving Lucid-PSYCH from bench to clinic by obtaining IND approval and initiating a Phase 1 clinical study."