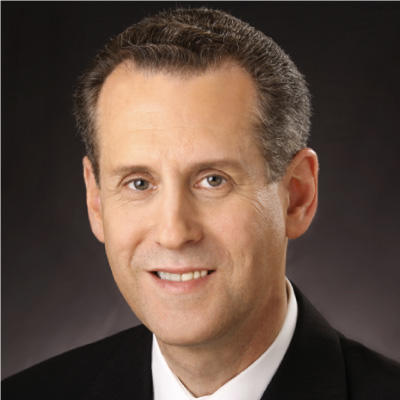 RNA Disease Diagnostics (RNADD) is positioning its Antisense Molecular Diagnostic Platform to disrupt diagnostic testing with a rapid, point-of-care (POC) molecular COVID-19 test at high-traffic locations, such as doctor's offices, pharmacies, airports, restaurants and stadiums, and in homes, with near-term testing in labs.
"A crucial shortcoming of the healthcare system has been the inability to conveniently, rapidly and accurately diagnose infectious disease at POC or at home, leading to heightened transmission as the world has been witnessing for almost two years with the COVID-19 pandemic," Allan Oberman, executive chairman and co-founder, says in an interview with BioTuesdays.
But Mr. Oberman says a potential COVID-19 test is just one aspect of RNADD's mission to commercialize an innovative molecular diagnostic platform that will "democratize point-of-care and home-use testing and contribute to the prevention of infectious disease transmission and better health for the citizens of the world."
The company is targeting four key viral and infectious disease POC and home-use test market segments, including pandemic, respiratory, sexually transmitted diseases and women's health, that currently represent $149-billion of annual diagnostic testing and are expected to reach $242-billion by 2027.
What differentiates our Antisense technology from competing diagnostics is our:
molecular targeted RNA sampling;
accuracy at the top end of gold standard industry norms, such as RT-PCR;
disruptive technology for use in labs, POC and home use;
low cost hardware and disposables;
easy to administer and fast, with results in less than five minutes; expandable platform to multiple different viral and infectious diseases;
and portable, easy to transport and store.
Completed COVID-19 studies with the company's proprietary Antisense platform have shown 98.4% accuracy, 96.7% sensitivity and 100% specificity. Still in the works are nasal swab electro-chemical pre-alpha and alpha commercial COVID-19 tests this fall and an emergency use authorization CLIA lab test in January, which could pave the way for a commercial deployment of a lab test for COVID-19 in the first half of 2022.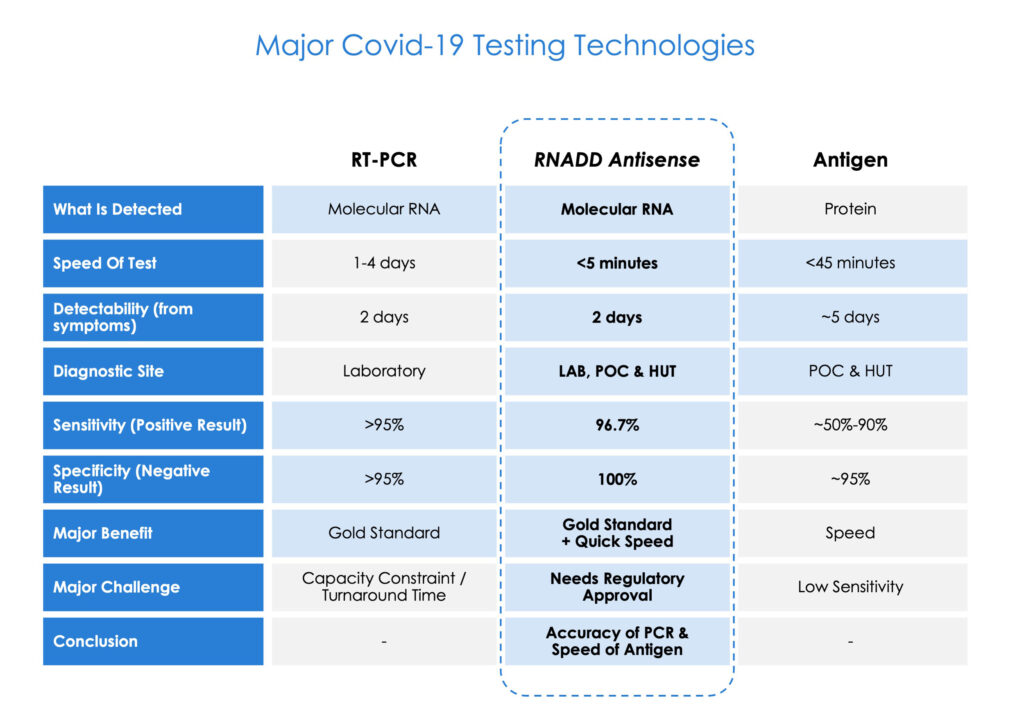 The gold standard RT-PCR test for COVID-19 is expensive, inconvenient, has a slow turnaround time and requires expensive hardware and trained technicians to oversee, Mr. Oberman points out.
Other diagnostics, such as the Antigen test, suffer from lower accuracy, sensitivity and specificity of only 50% to 90%, and are generally least effective in detecting asymptomatic positive infections and infection at an early stage. These are the cases most likely to cause mass virus spreading, he adds.
RNADD was incorporated in November 2020 with an exclusive global license to the Antisense IP and molecular diagnostic platform jointly owned by the University of Maryland, Baltimore and the University of Maryland, Baltimore County, developed by Dr. Dipanjan Pan, Ph.D. and his team. Among other things, Mr. Oberman is a former CEO of Teva Pharmaceuticals Americas and Teva Pharmaceuticals International.
He says six provisional patents have been filed for Antisense COVID-19 and other molecular testing and provisional patent filings are being converted to national and global patent applications during 2021. The company's research has appeared in peer-reviewed journals, such Nature Protocols and ACS Nano.
RNADD owns the global IP license to proprietary technology including, antisense oligonucleotides, dual gene targeting, gold nanotechnology, electrochemical biosensor, and colorimetric and naked eye detection.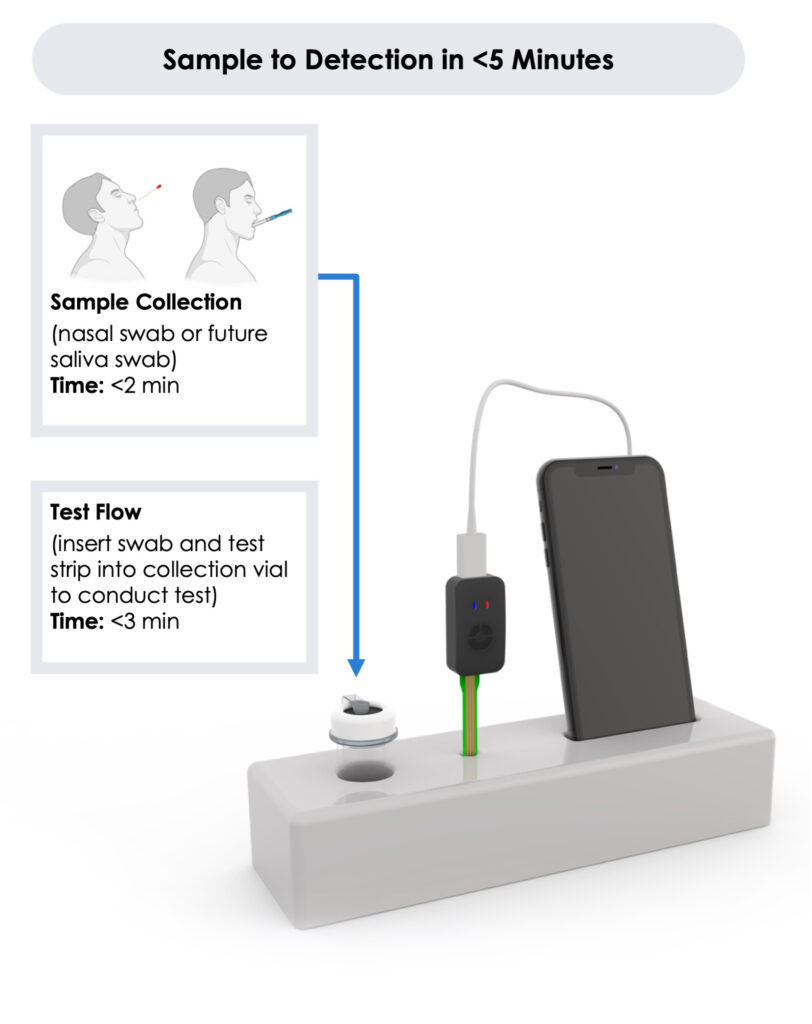 The technology involves a nasal swab or a future saliva swab, which is inserted into a collection vial or cartridge to conduct the test, all in under five minutes.
Mr. Oberman says the company is planning to produce and sell lab-based, POC and home-use test kits at costs equal to or below existing players. Current hardware costs are estimated to be a one-time customer expense of a few hundred dollars, dropping to under $100 at scale. Consumable components of the test could support as low as single-dollar pricing in the future.
Forecasters suggest the POC testing market alone is expected to reach $50-billion by 2026, which Mr. Oberman figures would give RNADD a unique opportunity to provide an accurate POC test, equivalent to a the gold standard RT-PCR test, in under five minutes with low-cost hardware and consumables. The quick turnaround would improve lab efficiency.
"We should be in a position to generate revenue in less than 12 months by launching COVID-19 testing while continuing to develop and commercialize our long-term diagnostic platform."
Mr. Oberman explains that RNADD plans to roll out its testing platform in two phases, including COVID-19 testing in the near term and subsequently, 510(k) approvals to commercialize test kits for other, respiratory viruses, women's health and sexually transmitted diseases.
While the company is completing development of its lab diagnostic test for COVID-19 for launch in the first half of 2022, it is also working on its CLIA-waived POC test for COVID-19, influenza and fluvid in the second half of 2022. Strep testing, RSV, sexually transmitted diseases and women's health are on the drawing board for 2023.
To fund its R&D and emergency use authorization, RNADD is undertaking a second funding round, in the coming months as a steppingstone to a future initial public offering, according to Mr. Oberman.
He says that for future pandemics, governments are likely to stockpile resources to mitigate the broad-based impact of testing supply shortage experienced during the COVID-19 pandemic. These pandemic testing applications include the likes of SARS, MERS, Ebola and bird flu.
The company's testing kit will also be developed to test for respiratory viruses, such as influenza, strep, RSV, tonsillitis, and adenovirus; sexually transmitted diseases, such as herpes, gonorrhea, syphilis, chlamydia; and women's health viruses such as HPV, UTI, bacterial vaginosis, and trichomonas.
"Respiratory, sexually transmitted diseases and women's health naturally lend themselves to a rapid low-cost POC or home-use test and we expect these to be the fastest growing segments of the overall diagnostic testing market," Mr. Oberman suggests.
In addition, he says the respiratory, sexually transmitted diseases and women's health markets will disproportionately benefit from the movement to POC and home-use testing from central labs following the movement of primary physicians from medical buildings in the community and with the growth of tele-health.
Nevertheless, with ongoing concerns around vaccine dissemination, threat of incremental variants, and a desire to re-open the global economy, testing for COVID-19 remains a likely opportunity for the next 12-to-24 months, Mr. Oberman contends.
Editor's Note: This article does not constitute an offer to sell or the solicitation of an offer to buy any securities of RNADD, and shall not constitute an offer, solicitation or sale of any security in any state or jurisdiction in which such offer, solicitation or sale would be unlawful prior to registration or qualification under the securities laws of any such state or jurisdiction.
• • • • •
To connect with RNA Disease Diagnostics or any of the other companies featured on BioTuesdays, send us an email at [email protected].