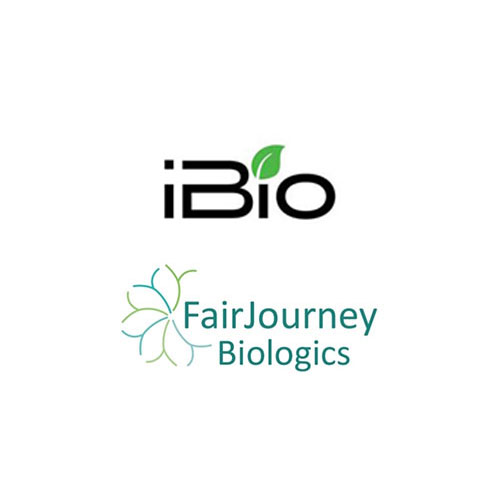 In a major step towards leveraging the speed and throughput of its proprietary, plant-based FastPharming protein expression system, iBio (NYSE American:IBIO) is adding three anti-cancer targets to its pipeline of therapeutic candidates. 
The move is part of the company's recent announcement to expand its business to include drug discovery capabilities in California, with an initial focus on monoclonal antibodies in oncology.
iBio's goal is to change the drug development paradigm with the FastPharming System by reducing the time and cost to move from initial concept to the clinic.
As part of its plan to partner with best-in-class technology partners, iBio entered into a research services agreement with FairJourney Biologics S.A. of Portugal, a leader in antibody optimization.
Under the accord, iBio will gain access to novel display technologies and proprietary antibody libraries.
"We believe combining our 'speed-to-clinic' advantages and Glycaneering Technologies with the antibody optimization technologies provided by FairJourney may enable us to quickly develop differentiated cancer therapeutic antibodies with improved antibody-dependent cell-mediated cytotoxicity, or ADCC," Martin Brenner, Ph.D., iBio's CSO, said in a statement.
António Parada, CEO of closely-held FairJourney, said the company's experience in antibody discovery for use in oncology has grown in recent years, with a number of undisclosed collaborations rapidly moving towards the clinic.
"We are excited to work with an innovator like iBio, which we believe has the ability to change the bioprocess paradigm, using its proprietary glycosylation technologies to enhance human anti-cancer antibody development," he added.
In a new research report, Cantor Fitzgerald analyst, Kristen Kluska, said iBio has made multiple strides in 2021 to maximize the opportunities of its proprietary platform technologies, "offering multiple shots on goal by shifting the primary focus to the proprietary biologics pipeline, and now in oncology."
She said this could allow for combined areas of expertise with iBio's FastPharming and Glycaneering technologies, which bring advantages, such as "speed to clinic, ease of scalability; ability to produce a wide range of proteins/glycoproteins; lower risk of contamination; cost savings; and high quality products and eco-friendliness."
In addition, Ms. Kluska said iBio's "Glycaneering capabilities could have advantages related to afucosylation, which could drive up the antibody-dependent cellular cytotoxicity activity, towards depletion of tumor cells."