Daniel Durocher, Ph.D., scientific co-founder of Repare Therapeutics; Carl Hansen, Ph.D., founder and CEO of AbCellera; and Hamed Shahbazi, chairman and CEO of WELL Health Technologies are the three finalists for the 2021 Bloom Burton Award.
Bestowed annually and nominated by the public at large, the Bloom Burton Award honors an individual who made the greatest contribution to Canada's innovative healthcare industry in the previous year. The winner will be announced at the Bloom Burton Award Gala on Sept. 30, 2021.
The Bloom Burton Award finalists and winner are chosen by an independent panel of judges, all of whom are respected international leaders in healthcare investment, entrepreneurship and journalism.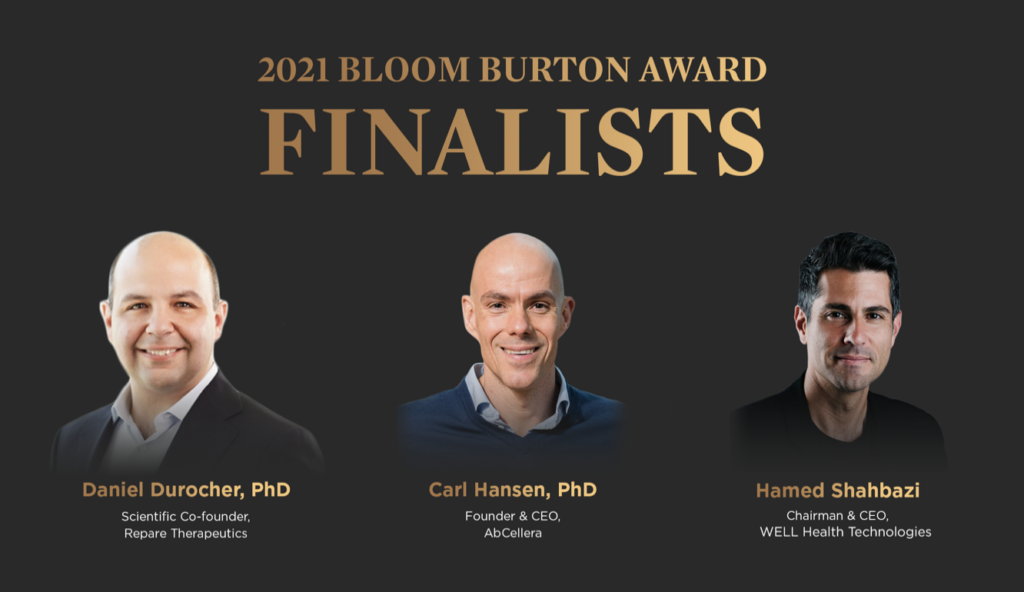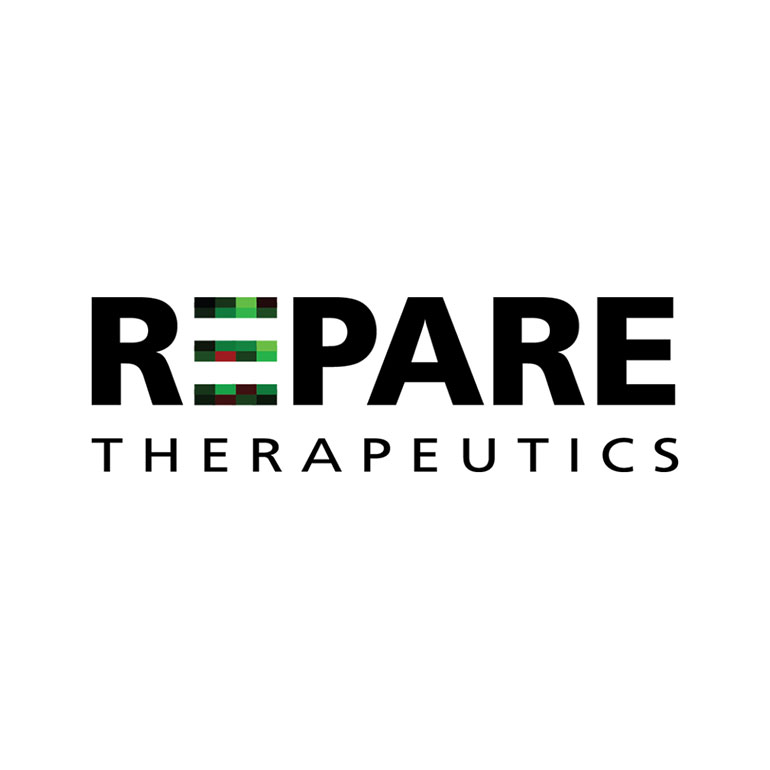 Dr. Durocher is a world-leading molecular biologist in the field of DNA damage repair and genome instability and a pioneer in the field of synthetic lethality. In 2016, his work laid the groundwork for Repare Therapeutics, which completed a $253-million (U.S.) IPO on Nasdaq and advanced its first proprietary drug program into clinical studies to treat various cancers.
---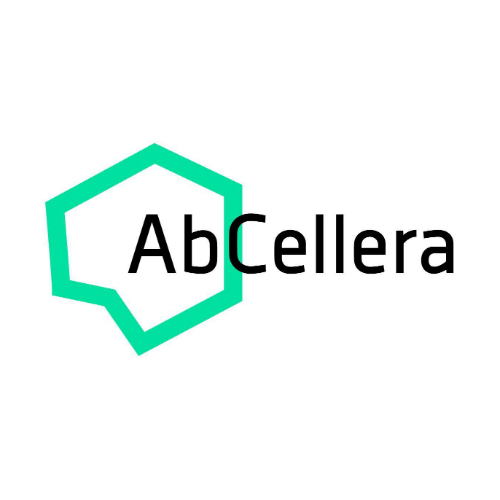 From the outset of the COVID-19 pandemic, AbCellera, led by its founder and CEO Dr. Hansen, moved from initial screening of blood samples to human clinical trials of its antibody treatment for COVID-19 in 90 days – a process that normally takes years.
In the same year, AbCellera's drug, bamlanivimab, was partnered with Eli Lilly and received an emergency use authorization from the FDA and an interim order by Health Canada. In December 2020, AbCellera completed the largest biotechnology IPO in history for a Canadian company on Nasdaq, raising $556-million.
---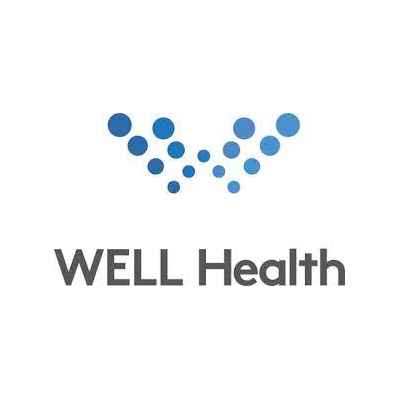 Mr. Shahbazi joined WELL Health Technologies in 2018 with the goal of digitizing and modernizing the Canadian and global healthcare industries. Since inception, WELL Health has raised more than $450-million as a publicly-traded company and has completed more than 20 acquisitions, including the $369-million purchase of CRH Medical. Mr. Shahbazi is the first individual from the digital health sector to be named a finalist for the Bloom Burton Award.