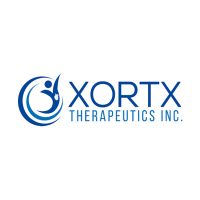 Dr. Anjay Rastogi has joined the clinical advisory board of XORTX Therapeutics (CSE:XRX; OTCQB:XRTXF), bringing professional experience as a thought leader, combined with clinical experience treating patients with autosomal dominant polycystic kidney disease and diabetic nephropathy.
Dr. Rastogi is a Prof. and clinical chief of nephrology at the David Geffen School of Medicine at UCLA and a director of the CORE Polycystic Kidney Disease Center at UCLA.
He is board certified in nephrology and has a doctoral degree in pharmacology. His research interests include adult polycystic kidney disease, Fabry's Disease, Alport Syndrome and diabetic kidney disease.
Dr. Rastogi did his internal medicine residency and nephrology fellowship at UCLA and completed his graduate training under the mentorship of Nobel Laureate Professor, Louis Ignarro also at UCLA.