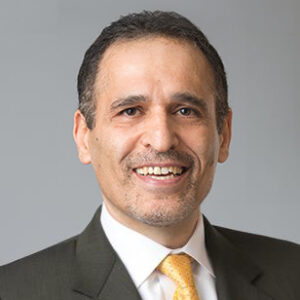 CytoDyn (OTCQB:CYDY), which is in the process of filing for FDA approval for leronlimab (PRO140) in treatment-experienced HIV patients, is continuing to develop its lead drug candidate in eight metastatic solid tumors, including metastatic triple negative breast cancer and metastatic colorectal cancer, as well as an ongoing Phase 2 trial in graft versus host disease (GvHD) and as an HIV monotherapy.
"Our team is focused on developing leronlimab (PRO140), a monoclonal antibody, to be used as a platform drug for a variety of indications," Nader Pourhassan, president and CEO, says in an interview with BioTuesdays. "Our molecule offers us very high opportunities in additional disease states."
Dr. Pourhassan explains that leronlimab (PRO140), which has FDA fast track designation, is a new biologic drug that inhibits the CCR5 co-receptor on the surface of T-cells and has successfully completed nine, Phase 1,2 and 3 clinical trials in more than 800 patients, without any serious adverse events. CCR5 expression has been shown to impact progression of various diseases, including HIV, cancer, GvHD, non-alcoholic steatohepatitis (NASH).
In the setting of HIV/AIDS, he points out that Leronlimab (PRO140) is a viral-entry inhibitor, masking CCR5 and protecting healthy T-cells from viral infection by blocking the virus from entering those cells.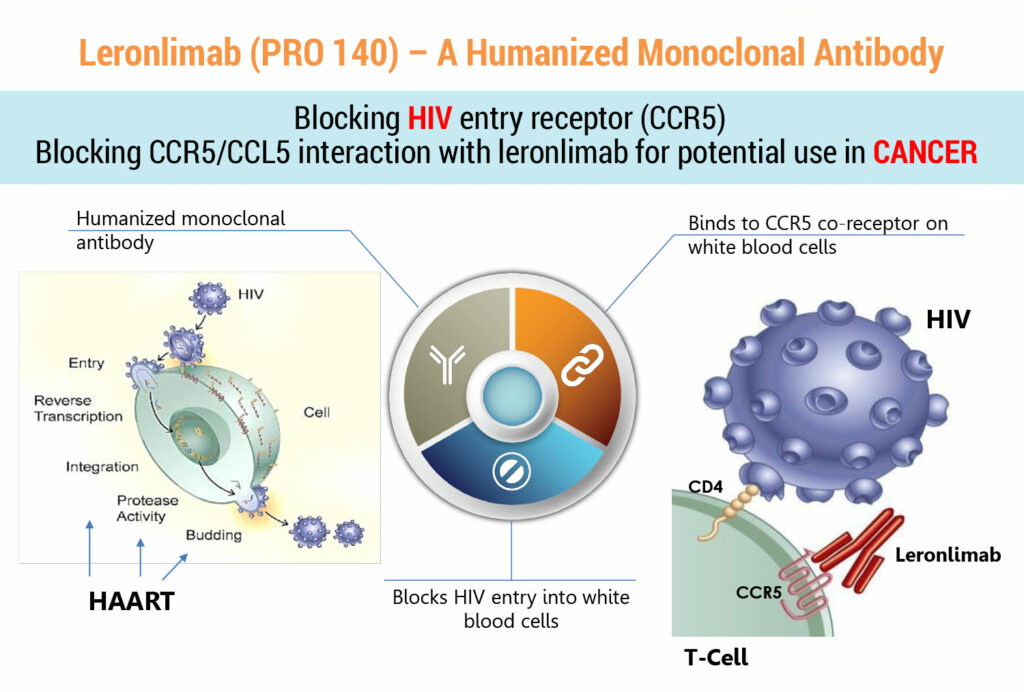 "Extensive research has identified the CCR5 receptor as an important target for many disease processes, including cancer metastasis and certain immunological conditions," he adds.
CytoDyn's registration-directed Phase 3 trial of Leronlimab (PRO140) in treatment-resistant HIV patients showed that 81% of HIV patients who completed its 24-week trial in combination with existing highly active antiretroviral therapy (HAART) showed viral suppression, with plasma HIV-1 RNA viral load of less than 50 copies/ml, or virus which is considered to be undetectable. That compares with 41% to 43% in a similar HIV treatment-resistant patient populations for the most recent approved drug for this patient population.
Of the 52 patients enrolled in CytoDyn's Phase 3 trial, 47 completed the 24-week trial. Of these, 40 patients requested receiving Leronlimab (PRO140) weekly injections through participation in an extension study. Dr. Pourhassan notes that several patients have maintained viral load suppression while only taking Leronlimab (PRO140) for nearly five years. And, across the various extension trials, there are now over 150 HIV treatment-resistant patients that have been exclusively on Leronlimab (PRO140) monotherapy for over one year.
Dr. Pourhassan says Leronlimab (PRO140) differentiates itself by a lack of serious side effects, compared with HAART, or any HIV treatment that uses a cocktail of two or more drugs. "While 76% of HIV patients have at least one drug resistance, we have not seen any viral breakthroughs in patients on Leronlimab (PRO140) monotherapy."
In addition, he points out that while Leronlimab (PRO140) is a weekly, self-administered injection, HAART patients require daily lifetime dosing, with only 35% of patients achieving complete viral load suppression.
CytoDyn has received FDA permission to submit a rolling biologics license application for Leronlimab (PRO140), which the company expects to complete in October 2019, setting the stage for a possible FDA decision by the second quarter of 2020.
The company also plans to initiate a 48-week Phase 3 registration study of Leronlimab (PRO140) as a monotherapy for drug resistant HIV patients, which if successful, could support a label extension, Dr. Pourhassan suggests.
Last month, CytoDyn indicated that 564 patients have been enrolled in its various monotherapy trials to date. The response rate post-10 weeks of monotherapy treatment is 68% with a 350 mg dose, 94% with 525 mg and 85% with 700 mg.
Dr. Pourhassan points out that more than 150 patients have completed one year of monotherapy, with four patients reaching almost five years of viral suppression. As a monotherapy, Leronlimab (PRO140) has the potential to expand the patient population potentially up to 300,000 HIV-infected individuals annually from approximately 49,000 that could be eligible for leronlimab (PRO140) initially, he adds.
In April 2019, CytoDyn inked a strategic agreement with Samsung BioLogics for clinical and commercial manufacturing of Leronlimab (PRO140) from April 1, 2019 until Dec. 31, 2027. "Samsung is one of the world's most experienced producers of biologics and our deal would cover additional potential indications for Leronlimab (PRO140) that we anticipate pursuing for regulatory approvals," Dr. Pourhassan says. In addition, payments to Samsung are deferred until after FDA approval in the treatment-experienced HIV indication and after CytoDyn starts selling Leronlimab (PRO140), he adds.
In the cancer space, Dr. Pourhassan points out that research has shown that CCR5 plays a central role in tumor invasion and metastasis, and that increased levels of CCR5 are an indicator of disease status in several cancers. For instance, CCR5 is expressed in more than 50% of breast cancers.
In February 2019, CytoDyn reported that leronlimab (PRO140) was able to reduce by more than 98% the incidence of human breast cancer metastasis in a mouse xenograph model through six weeks of treatment and has requested fast track designation from the FDA in metastatic triple negative breast cancer (mTNBC).
CytoDyn in August 2019 injected the first mTNBC patient under a compassionate use program. And the company anticipates soon dosing its first newly diagnosed mTNBC patients in a Phase 1b/2 trial of leronlimab (PRO140) plus standard of care therapy, such as carboplatin, a chemotherapeutic agent.
Following established precedent in mTNBC, the data from both mTNBC trials, if successful, but in particular from newly diagnosed patients could be sufficient to warrant an accelerated FDA review and potential approval.
CytoDyn recently received FDA clearance to conduct a single arm study with 30 patients designed to test the hypothesis that the combination of leronlimab, administered as a subcutaneous injection, and regorafenib, administered orally, will increase progression-free survival in patients with CCR5-positive metastatic colorectal cancer.
According to Dr. Pourhassan, the CCR5 receptor also appears to play a central role in modulating immune cell trafficking to sites of inflammation and may be important in the development of acute GvHD and other inflammatory conditions, such as fibrosis in NASH, a liver disease caused by an excess buildup of fat that can impact function and lead to cirrhosis.
The FDA has granted orphan drug designation to leronlimab (PRO140) for the prevention of GvHD. GvHD is a common complication after a tissue or bone marrow transplant from a genetically different person, where white blood cells from transplanted tissue attack the recipient's body's cells.
Dr. Pourhassan says CytoDyn is currently conducting a Phase 2 clinical study with leronlimab (PRO140) to further support the concept that blocking the CCR5 receptor from recognizing certain immune signaling molecules is a viable approach to mitigating acute GvHD. Data from the study are expected before the end of 2019. The company also plans to start a Phase 1b/2 study for the prevention of NASH by the first quarter of 2020.
"Although we are a small company, the wealth of opportunities in front of us rivals that of companies many multiple our size," he contends. "As we progress in evaluating Leronlimab (PRO140) in multiple potential indications, we are encouraged by the opportunity to potentially soon launch leronlimab (PRO140) in the initial indication of treatment resistant HIV. And, thereafter, build a broad pipeline of indications through label expansions."
• • • • •
To connect with CytoDyn, or any of the other companies featured on BioTuesdays, send us an email at [email protected].