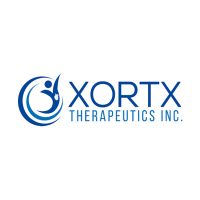 XORTX Therapeutics (CSE:XRX; OTCQB:XRTXF) said a new research paper that describes a previously unrecognized form of injury that can occur when uric acid or calcium oxalate crystals form in the kidneys of individuals with polycystic kidney disease.
"This new research aligns closely with the therapies that XORTX is developing to slow or reverse progression of autosomal dominant polycystic kidney disease (ADPKD) in individuals with progressing kidney disease," Dr. Allen Davidoff, CEO of XORTX, said in a statement.
The study published in the peer-reviewed, Journal of Clinical Investigation, 2019, identifies a new type of injury to the tubules of the nephron that occurs after blood filtration of urine and during the time that nutrients are being reabsorbed from urine, before excretion. The study contributes additional strong evidence that decreasing the overall production of uric acid in individuals with high uric acid and ADPKD will be therapeutically important and minimizing kidney injury due to this risk, Dr. Davidoff said.
ADPKD is a serious, life-threatening genetic kidney disease for individuals with progressing renal disease. The disease often leads to progressive renal failure due in part to continued enlargement of the cysts.
XORTX is developing a uric acid lowering drug that focuses on lowering uric acid production in individuals with ADPKD. The company is preparing for a Phase 3 registration trial to test a first-in-class approach to slowing or reversing decline of filtration rate.